Guide on how to download WhatsApp for Windows Phone & tablets (Windows 8.1, 8, 7) & install it along with compatible devices list.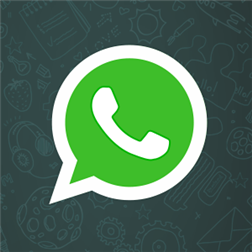 WhatsApp is the world's #1 social communication app available for mostly all the mobile platforms. It's quite easy to download for Android, iOS, Windows Phones, Symbian and BlackBerry phones and tablets. In this guide we would be providing you instructions on how to download WhatsApp for Windows phone along with list of compatible devices.
WhatsApp for Windows Phone
WhatsApp recently crossed 800 million active users mark recently after Facebook acquisition in February 2014 for a whopping 19 million. Being such a popular platform, it allows you to stay connected with your friends and have a group of famous celebrity that you follow. For those people having trouble in installing WhatsApp on their Windows Phone 6, 7, 8 and 8.1 devices.
On your phone open the Windows Store App.
Now search for WhatsApp.
Click on Download tab.
Now tap on Install.
WhatsApp Version History
2.11.356: Fix issue with reception of broadcast messages.
2.11.350: Bug fixes and New language Hindi support
2.11.344: Few Bug fixes
2.11.340: Send existing (pre-recorded) videos, multiple pictures, Bug fixes and speed improvements
Download WhatsApp for Windows Phone