New Microsoft Office 2016 is launched recently, but there few bugs that troubles you when you install Office 2016. An error 30015-6 (-1) is shown when you are installing the Microsoft Office 2016.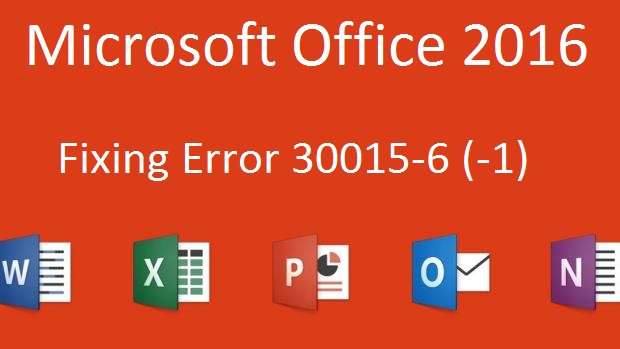 This kind of error irritates the users that to for newly launched MS Office 2016. So to fix this error we have tried a few tricks and it seems to be working. Today in this tutorial we will be sharing these tips to solve error 30015-6 (-1) so you can enjoy your new MS Office 2016.
Here we have three methods to solve the error 30015-6 (-1). Follow them correctly one by one.
Method 1: Turn Off Antivirus and Firewall protection during installation
If you have installed any Antivirus application on your PC, then turn it off.
You enable Antivirus protection once done with the installation.
Now, turn off your Windows Firewall protection as well.
Search " Windows Firewall" on your PC and Click on Windows Firewall.
Then, Click on "Turn Windows Firewall On or OFF".
Now Select Turn off Windows Firewall in both Public and Private options.
That is it, try to install MS Office 2016 again.
If you still get the error, then follow further.
Method 2: Office Troubleshooter
In this method you need to download MS Office troubleshooter tool.
You can get it from here.
Install the tool and follow the on-screen instructions given to solve the error.
Method 3: Install in Clean Boot State
First, you need to install office manually from the official website.
Come back and follow the steps further to solve the error 30015-6 (-1).
Search for "msconfig"and Click on msconfig.exe option in the option shown.
A system configuration Box will appear on your Screen.
In the General tab, Check Selective Startup and Uncheck Load Startup Items.
Now go to the Services tab and tick the box "Hide all Microsoft Services".
Next a list of 3rd party services will be shown, so Click on Disable all..
Apply the changes and click on OK.
Restart the PC once done.
You can now install MS Office without any errors.