ZTE Nubia Z9 Mini although its a smaller sibling to Nubia Z9 phone, it's a wonderful handset with the power of Octa core processor from Qualcomm and some of the best specifications for any flagship phones. If you have got Nubia Z9 Mini with you, then we have come up with fairly interesting rooting guide and following articles explains how to get ZTE Nubia Z9 Mini root achieved easily.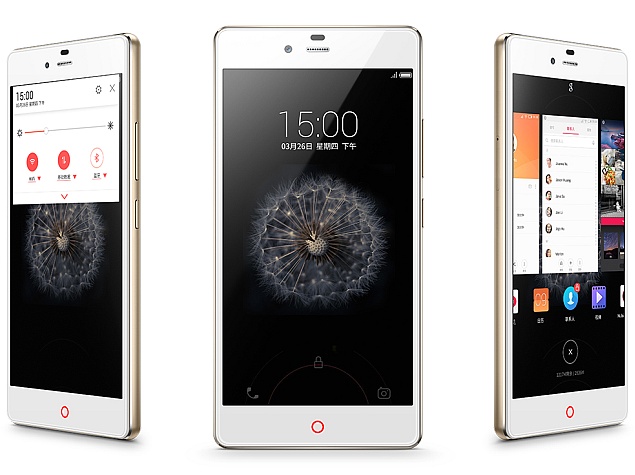 The tutorial doesn't require any programming language knowledge, even a novice user can go ahead root his Nubia Z9 Mini phone.
Preparing Your Phone
You should ensure that correct ZTE Nubia Z9 Mini USB drivers are installed on your PC.
Backup is necessary. Backup all the important files, photos and videos.
Also take backup of any social communication app that you use like WhatsApp, Skype or any other[just in case you need].
ZTE Nubia Z9 Mini Root
Follow the process mentioned below -
Download the ZTE Nubia Z9 Mini root tool to your desktop.
Unzip the RAR file and you will get the following files inside the folder.
Now go to your phone Settings > Developer Options and then tick USB Debugging. If you don't see that option, you should definitely enable Developer Options first.
To enable Developer Options, Go to Settings and hit About Phone and tap atleast 7 Times on Build Number.
Connect your phone to PC using USB cable.
Click to run ThemePush.bat file from the folder and you will see the following screen with different options –
Since our task to root Nubia Z9 Mini, you just have to enter number 5 or 6. 5 will enter SuperUser while option 6 will provide Kinguser permission.
Wait for a while until the root process is completed.
Disconnect your phone from PC.
You will see that either SuperUser or the Kinguser under the App Drawer. That completes the root procedure, if you want to confirm visit Play Store and download the Root Checker app.