Facebook has launched Snapchat competitor of its own named as Slingshot. This application is straightaway available for all the Android phones running Jelly Bean and higher version but how will you get that on your BlackBerry 10 running phone?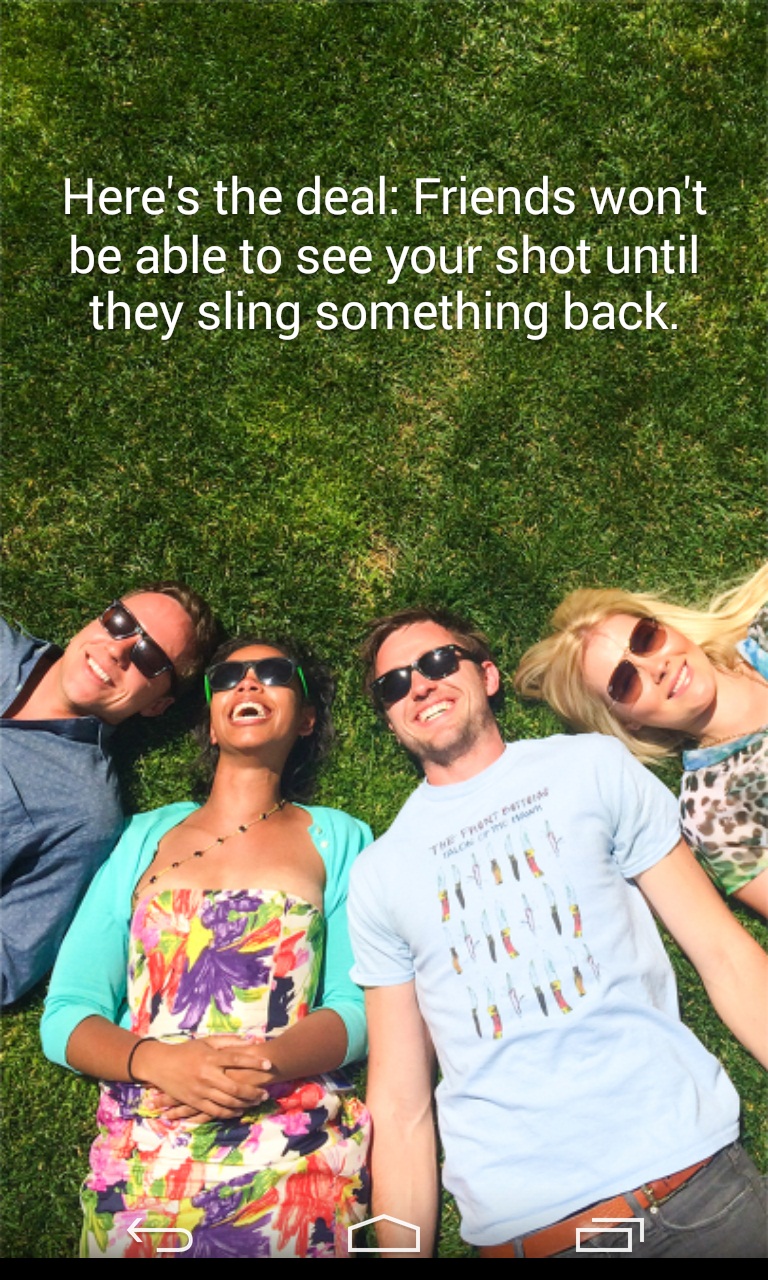 You can known more about Facebook Slingshot and its installation for Android. Mentioned below is the guide on how to install the Slingshot app on BlackBerry smartphones.
Just like how APK work on Android, BAR files works on any BlackBerry 10 running devices. But with 10.2.1 version, you can directly install the APK on your BlackBerry device. That's some wonderful news for BlackBerry smartphone owners.
Install Slingshot on BlackBerrry Phones
Follow the process mentioned below -
First download the Slingshot.apk from the source mentioned below.
Now move the apk from your PC to your BlackBerry device.
Using any file manager navigate to the file location and click on APK to install.
You will be then prompted to install the app on to your device.
Hit open and enjoy.
This guide should work for BlackBerry 10 and higher phones.
Download Slingshot APK Download
Source 2