MultiROM, the name itself indicate that Multiple number of ROM on single device just like our PC where we can install two or more operating systems on single PC and choose among them while we start the PC. In this guide checkout how to install MultiROM on Nexus 6 which is definitely capable to run to multi-ROMs.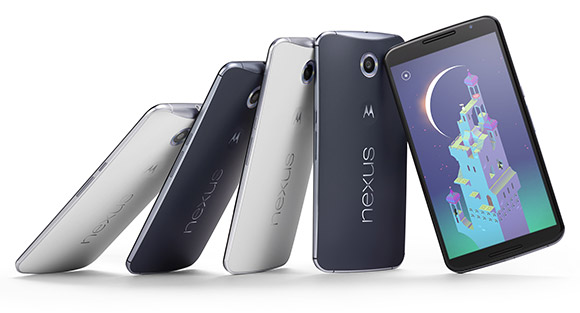 This MultiROM concept is also similar to running two or more OS on PC, here also you can install two or more ROM's that your device can hold. This multiROM will pop up every time you reboot your system, it allows you to choose from the options available.
So, those who are curios to experience this MultiROM concept on their Nexus 6 (As this is only for Nexus 6) here you can give it a try by following this simple steps and download the files required.
Preparing your Phone
This instructions are strictly for Nexus 6 only.
Phone should be rooted and it's boot loader must be unlocked.
Phone should have a custom recovery tool like TWRP installed on it.
Phone's battery should be fully charged.
USB drivers of Nexus 6 should be installed on computer/Laptop.
Enable USB debugging mode on your device. Go to Settings > Developer options > USB debugging mode.
Installing MultiROM on Nexus 6
There are two methods to install MultiROM on your Nexus 6 –
By installing from MultiROM manager App on device
Download and install the MultiROM manager on your Nexus 6.
Open the app after it finishes installing.
In install and update panel select MultiROM and Recovery options.
Select Kernel option if it says "doesn't have kexec-hardboot patch!" in the status panel.
After selecting the required options hit Install button.
After installation your Nexus 6 will have MultiROM installed on it.
By installing MultiROM Manually
Download the modified recovery tool (TWRP) from here and rename as recovery.img.
Download the MultiROM for Nexus 6 file from here.
Connect the phone to computer through USB cable and transfer the file to phone storage.
Depending on the version of OS download the patched Kernel file from here.
Download Flashify app on your device.
Flash the TWRP recovery file using Flashify app or by using fastboot command (fastboot flash recovery recovery.img).
After flashing TWRP reboot the device into recovery mode.
Flash the MultiROM file from phone storage.
Now flash the Kernel file just like MultiROM.
Now your device has completed installing MultiROM, you can now Boot any number of Android ROM's, Restore nandroid backup as secondary ROM and also boot from USB drives attached to device though OTG cable.
You can add/install more ROM's to MultiROM by booting into TWRP recovery mode and go to Advanced > MultiROM > Add ROM.