As we know there are many E-book readers across the world. The best E-books collection is provided by Amazon. Amazon Kindle  allow you to open e-books on Android phones. Amazon Kindle app allows you to open all the type of documents, you can view PDF (.pdf) and MOBI (.mobi) files. You can open any files just by taping on the file and selecting Kindle app but that's not the case with MOBI files. When you open a MOBI (.mobi) file most of the time you'll get an error message, when you directly open it from your file manager.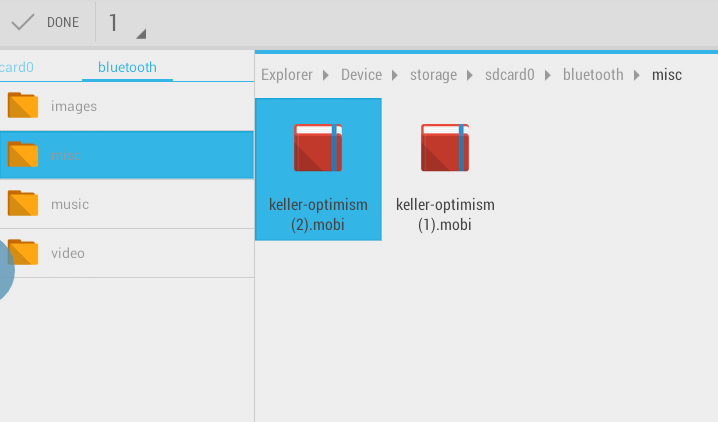 To open the MOBI file just follow few simple instructions mentioned below.
How to Open MOBI files in kindle for Android
Open file explorer in your device, if you do not have one get it from Google Play Store.
Locate the MOBI file stored in your device with .mobi file extension.
Copy the file and paste it in Kindle folder on you device.
Open you kindle app and you'll see the file you have copied in your carousel. If you still didn't see your file, just go to your Kindle app menu and tap on Sync.
That's all Enjoy reading your E-Books and post a comment for any queries.