Did you know that Oppo Find 5 which is available in China attracted thousands of consumers and techies because it's the slimmest smartphone ever manufactured, debut to the world on 12/12/12. Sadly this device is just available in China and no other countries. However OppoUSA.com site confirms that it will be available in United States very soon at $ 500. Everyone whether he/she is from UK, Asia, India, US wants to possess this smartphone not just because it's the thinnest phone but of the reason that it packs pleasing specifications like quad core processor, amazing display screen and very good battery life on top of Android stock Jelly Bean version.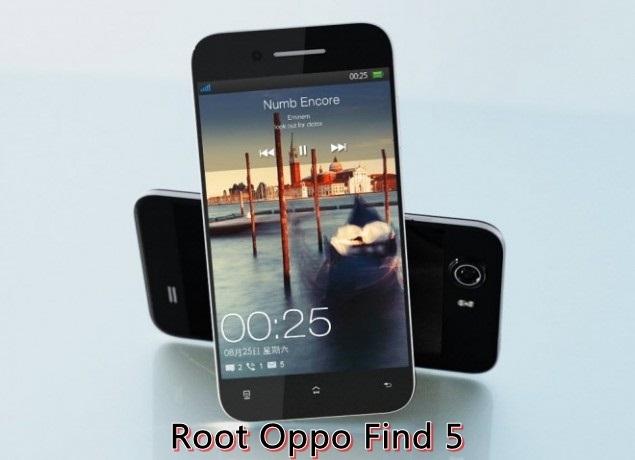 Root Oppo Find 5
XDA-Forums developer by name AdamOutler has come out with instructions to root Oppo Find 5. Infact this is the first time that any developers has worked on Oppo Find 5 smartphone either for rooting or for the new custom firmware. As Android is now household name, everyone will be known what rooting does for your device and why it's essential. There are many apps on Google Play Store which requires rooting access i.e., access to modify the system files and this achieved by rooting your device.
Adam has done the easiest way possible to root your device with one click and he has also provided the source code to make it open to public so that further edits can be added by any developer who is interested. The source code is available at Code.Google.com. The source code is written in CASUAL language in Eclipse and it's been migrated to Netbeans for graphical user interface. Adam says that this procedure works on Linux and Mac and we are not sure whether it works successfully on Windows PC. Secondly he has mentioned it works for Windows as well in his XDA thread.
Before proceeding with the actual rooting process on your phone, you should ensure the following things on your Oppo Find 5 phone –
You should charge your smartphone to atleast 40 % of battery life. It's always recommended you to proceed with firmware update or rooting when you have fully charged your device.
Also ensure that you have enabled USB debugging on your Find 5 phone. It can be taken by going through Settings > Applications > Development > USB debugging and ensure that it's ticked. Also turn off Antivirus protection on your PC and ensure that you have installed the USB Drivers perfectly.
Also make sure to take the backup of existing firmware of your phone. Do it by method which you follow earlier.
Root Oppo Find 5 Procedure
Once you have followed the above instructions for safety, here we go through actual procedure of rooting your device. This method of rooting Oppo Find 5 uses Oppo X909 Hack Pack tool to root your device.
First thing open CASUAL with Java. Download
Next download Casual Revision248b tool.
Select Oppo X909 Hack Pack tool on your PC and then select Root Oppo X909 from the drop down menu and hit Do It.
This will reboot your device automatically and then it will automatically transfer the insecure bootloader and other files to perform rooting on your phone.
Finally it will automatically install the SuperUser app on your phone to check whether root was successful or not.
Now if the tool tells you that root is successful, believe it because it's true and verified by SuperUser app. If root wasn't successful on your device, then tool will return a text message saying "Root was unsuccessful".
The video tutorial goes here -
So once this is done, you can test it by installing any of the app which requires rooting and if the app is installed, that means that rooting is done.