How to Take Screenshot on Samsung Galaxy S6 and S6 Edge using the default Android function on  SM-G920, SM-G920A, SM-G920F, SM-G920P, SM-G920V, SM-G920X variants.
Here in the process we explain you on how to take screenshot on Samsung Galaxy S6 and Galaxy S6 Edge phone.
The sixth generation of Samsung Galaxy S phone is here, infact they are here as we have not one but two Galaxy S phones, it's the Galaxy S6 and Galaxy S6 Edge.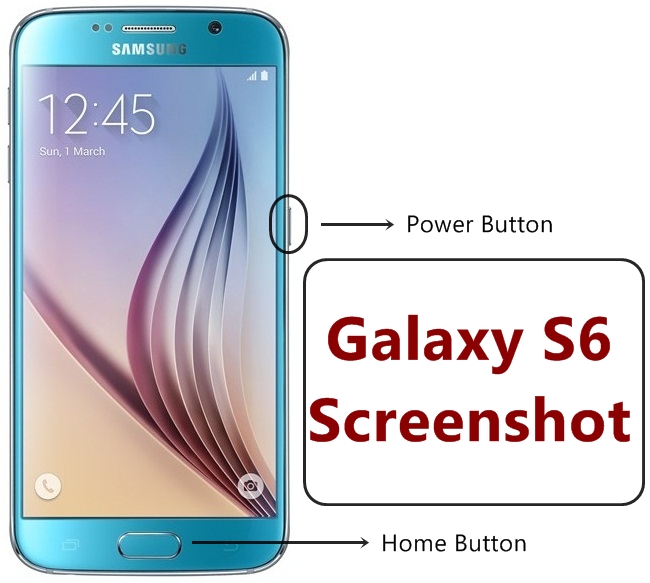 Samsung Galaxy S6 Screenshot
Samsung Galaxy S6 and Galaxy S6 Edge all have capabilities to make use of stock Android capabilities on taking screenshot. To take screenshot on your Samsung Galaxy S6 or Galaxy S6 Edge phone you should locate the hardware buttons on your device.
Follow the process mentioned below -
Locate the Power button and the Home button your device.
This will find both of your hands.
Place your device on the right hand palm so that the Home button should be accessible from left hand thumb.
Now place the Right hand thumb on the Galaxy S6 Power button.
Now to take screenshot you should press both the Power button and Home button together at once.
If you are successful you will see a flashy animation with shutter sound on your device.
If you hear or see any one of them, you were successful on taking screenshot.
How to Access Screenshots Taken
Whatever screenshots that you take are notified instantly on your device notification panel. Drop down the notification panel and you are ready to go.
Alternatively all the Screenshots taken are saved in the Gallery Folder under Screenshot. So open Gallery and then navigate to Screenshot Folder. You can then manage those screenshots.