In this guide check out how to take screenshot on Samsung Galaxy Tab Pro 8.4, Galaxy Tab Pro 10.1 and Galaxy Note Pro 12.2.
Samsung at Consumer Electronics Show (CES 2014) surprised everyone by launching three new tablets. These devices are named as Galaxy Tab Pro 8.4, Galaxy Tab Pro 10.1 and Galaxy Note Pro 12.2. Even though the name is extended too long, these tablets by Samsung makes it to the Galaxy brands.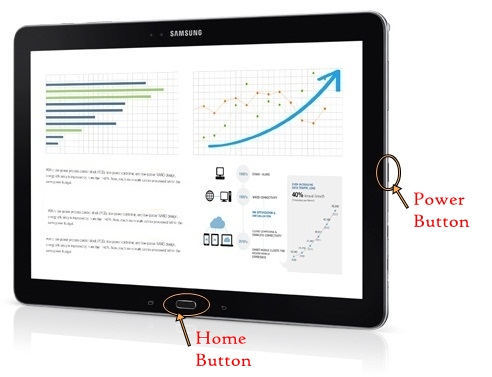 Using the Hardware Buttons
One of the easiest method to take screenshot as known to many on Android phone is to make use of available hardware buttons. Several OEMs have adopted different buttons for taking screenshot and when it comes to Samsung, they have come up with following technique for all the existing Android phones.
For those who known this tip, they can skip it out and try on their tablet but for those who are novice, they can make use of following method to take screenshot on their tablet –
You should know the location of both Power button and Home key on your tablet.
The tip is to simply press and hold both the Power button and Home button together for few seconds. If you do it correctly you will see some GUI been showing on your screen and the process is successful now.
Browse the screenshot taken by opening the notification bar or going through Gallery > Screenshots.
Do let us know if you face any issues.