LG has now officially announced 'unlocking bootloader' guide on their website as LG's promise of unlock tool gets official. The unlock LG bootloaders page on the LG's website does exists now and it only supports LG G4 handset with model number H815. This is the LG G4 as available in Europe open market.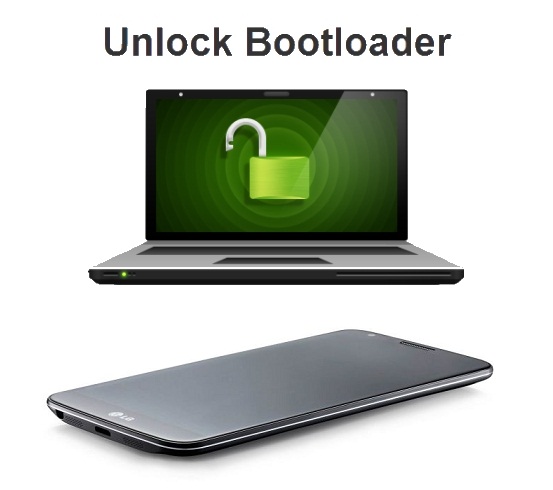 Unlock LG Bootloaders
Bootloader unlocking on Nexus device is quite easy but it's little bit tinkering when it comes to handset from OEM like Motorola, Sony, HTC and LG. Trio, Motorola, Sony and HTC already have their bootloaders unlock guide officially available on their respective websites and LG promised the release of such tool but it never happened. Now with LG G4 officially available, the company has come out with a guide to unlock Bootloaders on LG Phones.
Preparing Your Phone
You should install the latest Android SDK on your phone[adb.exe, AdbWinApi.dll, fastboot.exe]. Once you have done that, create a new folder in C drive [C:\tools] and then copy those three files to new folder.
You should enable USB Debugging on your LG phone. This is done by going through Settings > Developer Options > USB Debugging.
Also in the Developer Options you should check Enable OEM unlock.
Unlock LG Phones Bootloaders
Follow the steps mentioned below to unlock bootloaders on LG phone -
Visit the LG bootloaders unlock page.
Go down to bottom and click on 'Starting Unlocking the Bootloader'.
It will then ask you to login. If you don't have get one for yourself.
Legal Terms will be displayed on your screen. Click on I Accept.
Your name and email address will be displayed.
On the same page you will provided with a space to enter your 15 digits phone's IMEI Number. To get it, on your phone dial *#06# or go to Settings > About Phone > Status > IMEI Menu.
Now enter your phone's Unique Device ID. This can be viewed by connecting your handset to PC using the USB cable and then entering the "adb reboot bootloader" in the DOS command window in the C:\tools folder.
Your phone will then reboot in fastboot mode.
Enter "fastboot oem device-id" in the DOS command window.
Fastboot command then will return a character string.
To generate your unlock key, you will have to paste together those two lines of output into one continuous string without spaces or anything. The Device ID will then look like -

CD58B679A38D6B613ED518F37A05E013

F93190BD558261DBBC5584E8EF8789B1

Click on Confirm.
If IMEI Number and Device ID are valid, the bootloaders will be unlocked and send to your email address.
Download the your bootloader unlock key ["unlock.bin"] to your phone by connecting your phone to PC using the USB cable and then enter "adb reboot bootloader" in the DOS Command window there.
Your phone will again reboot in fastboot mode.
Go to the file location where you have downloaded the bootloader unlock key.
Navigate to the folder location, in the DOS command enter "fastboot flash unlock unlock.bin".
"unlock.bin" is the bootloader unlock key that you have received in your email.
In the DOS command enter "fastboot reboot" to reboot your device.
Connect your phone to PC once again and enter "adb reboot bootloader" in the DOS command.
To check whether bootloaders are unlocked, you need to enter "fastboot getvar unlocked" and you will get the output string as "unlock=yes".
If you see something else, then
That will unlock bootloaders on your LG smartphone.