Check the guide on how you can unlock bootloaders on Moto X smartphone in four easy steps.
In an official statement, Motorola said that it will have unlockable bootloaders on most carriers contract Moto X phones. So for those who have Moto X purchased from Sprint, US Cellular, Rogers and T-Mobile in United, they can unlock bootloaders easily and in contrast, Developer Editions do come with unlocked bootloaders.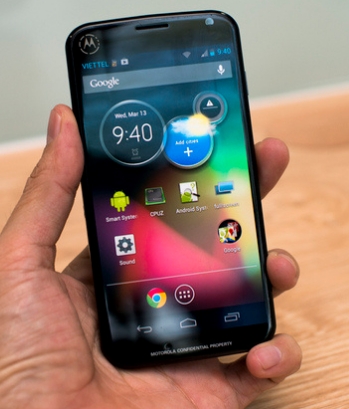 Motorola's launch of Moto X includes lot many features and being a Google property this was expected from team Motorola. Once you unlock Moto X bootloaders, the advantages are many. You can install your own software although the software version is not official.
Before Unlocking: Before you begin to unlock bootloaders on your device, you should note that all the date present on your mobile phone will be lost and also the apps downloaded from Google Play will have to be re-installed.
If you want to unlock your device or unlock bootloaders, your phone will void warranty and company holds no right if anything goes wrong relating to unlocked bootloaders.
The four steps to achieve unlock Bootloaders on Moto X phone –
Check overview and warning. If you have Motorola ID then login in directly or else login through Google Account ID.
Device ID and unlock key
Unlock your device
Finish and validate bootloader unlocking
So its time to enjoy custom firmware, rooting and all other interesting apps on your Moto X phone.