In this guide we show you how you can pass through the Facebook Account Locked Temporarily status of yours if it ask for photo verification.
We know how hard when you forget your password but it feels more pain when you know your Facebook account login credentials and you have been locked. Yes, Facebook account locked, maybe its temporary ban or permanent ban, you will see this notification when you login to your account.
If your account is locked temporarily you can get out of it but it's not that easy. Here is how you can bypass Facebook Photo Verification and get out of Facebook Account locked.
Facebook Account Locked
You might see this notification when you are asked to verify your account using the photo tagging –
"To certify that you are the owner of this account, please identify the people tagged in the following photos. If you aren't sure about a question, please click "Skip".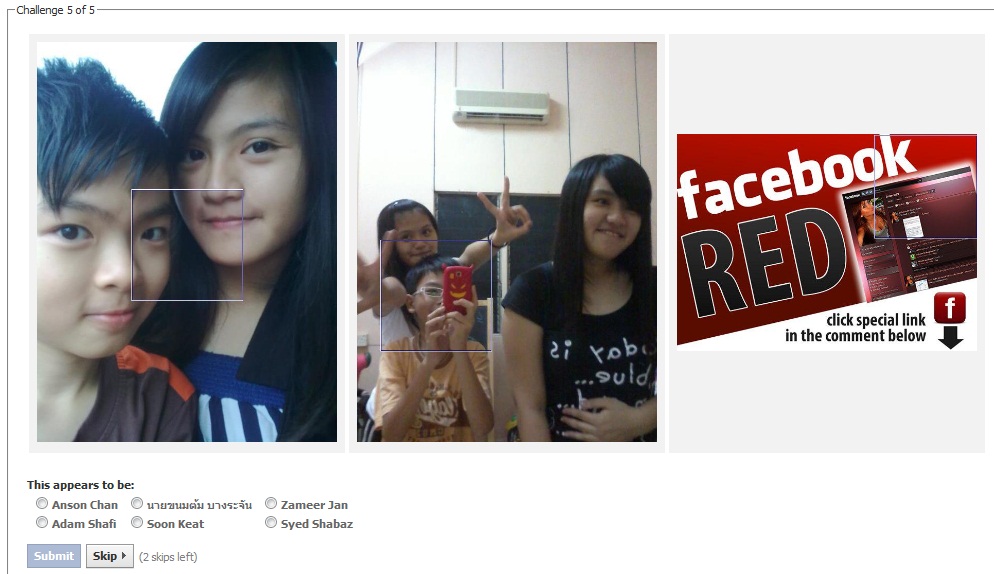 Everyone wants to unlock existing Facebook account but they are strucked with Facebook Photo verification. So in this guide, we have gone through instructions on how you can do it manually by yourself.
I tried to unlock my account when it was banned a few days ago but sad to me that I had to struggle for one hour and finally I was able to recover my account. Facebook Photo tagging – it's one of the toughest method or the security level followed by Facebook. Maybe this is for the user's security but it's harsh on the users' point of view. Many users when they see their Facebook account is locked temporarily, their either give it up or they end up with a permanent lock to their account. Moreover, there is no tech support of live chat support by which you can contact Facebook representatives for help, the only thing which you can do is refer the help pages and I referred it out, none of them are really helpful in practical means.
Also Read – Get Desired Name for Facebook Fan Page
Need Facebook Account Unlocked?
I know they are many people sticking out there with their Facebook account locked, and that's why you are here, reading this article for reference. If you are really not able to unlock your account then we are here to help to unlock your account.
It's said that for the right thing in place, you need to pay the right price, and since we are investing our time on unlocking your account (it could take anything between 30 minutes to 1 hour), if have started this service as paid. Pay us $10 and get your Facebook account unlocked.
Also like our Facebook Page – https://www.facebook.com/TechnosAmigosBlog/
Also Read – Auto Sync Phone Photos with Facebook Account
This post was last modified on August 27, 2022 7:31 PM