Nexus 4 now seeding Android 4.4.4 Kitkat update via OTA officially.
After Nexus 5 initial Android 4.4.4 Kitkat roll out, the latest version of Kitkat is now officially available for all the Nexus devices. The update is not only just limited to few countries as Nexus devices in India also received this minor update. Earlier to this release for other Nexus devices, Factory image were officially released on Google Developers. Not too long ago Android 4.4.3 was released for Nexus lineup. This happens to be addressing the Android 4.4.3 issues.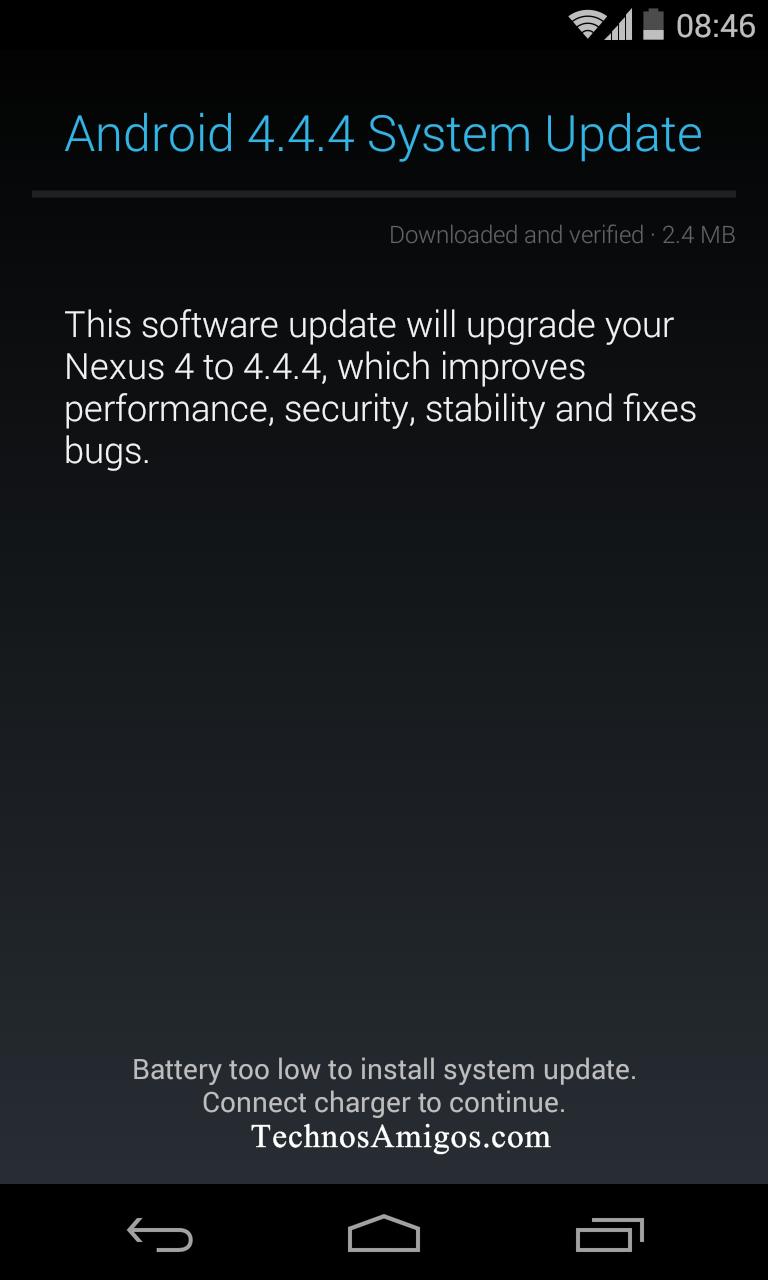 The Android 4.4.4 Kitkat happens to be last minute bug fix before official Google I/O 2014. So in this guide check out how to update Nexus 4 with Android 4.4.4 Kitkat firmware officially.
We did receive an update notification on our Nexus 4 device that the update is available sized under 3 MB. If you haven't received this update notification then you are welcomed to force check it via manual process of update. From your device go to Settings > About Phone > Software Update and then hit Check Now. To update you should have atleast 60% battery life left on your device and no backup of data is necessary. Your device will be rebooted twice during the update process and you should be connected to either WiFi or to a 3G data connectivity to download the update file size. The OTA update via coming soon.
Details of Nexus Android 4.4.4 Kitkat update are –
Android version – 4.4.4
Baseband version – KTU84P
The manual process of updating Nexus devices to Android 4.4.4 Kitkat coming up very soon.