The world just got news about the Ubuntu operating system and other OS like Firefox OS, Tizen OS to debut this year. We did also write about how to Install Ubuntu Touch on your Nexus 4 phone, Galaxy S phone and Nexus 10 tablet, here we go through detailed tutorial about its installation on most selling Nexus 7 tablet produced by Asustek.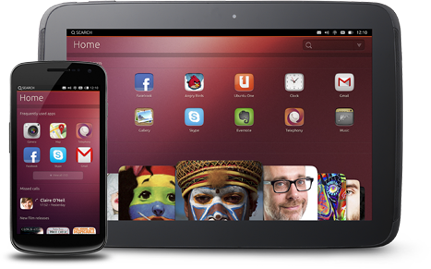 This update procedure is manual and require stuff to be done from your end, not like the OTA firmware update. This update procedure is quite easy and nothing will happen to the Nexus 7 tablet if you follow the instructions mentioned here carefully.
This is an official developer preview from the Ubuntu and it's in beta stage. This update will wipe everything on your tablet so you should ensure to backup all the important data present on your tablet. A lot many features are not included but Ubuntu have ensured that most of the important things are included in this update, which are as follows –
Shell and core applications
Networking via Wi-Fi
Functional camera front and back
Device is accessible via ADB connectivity
Before Updating, Check These
Ready to update your Nexus 7, wait! You need to ensure some mandatory steps to follow. These are important to save data loss on your Nexus 7 tablet, follow them –
Make sure that you have charged your tablet to 100 % and then proceed with this update. It's quite important step.
You should have enabled USB debugging on your tablet. This can be enabled by going through Menu > Applications > Development and ensuring that USB Debugging is Ticked.
Last but not the least you should ensure that your tablet is not carrier locked as this trick will work only for the unlocked, i.e. carrier free bootloader unlocked devices.
You should be using the Linux based computer preferably with Ubuntu installed on it. Sorry hear that this trick can't be performed on Windows PCs.
Nexus 7 Drivers: You will also need to make sure that the proper USB drivers are installed on your PC for the perfect Nexus 7 connectivity. If it's not installed you can download it from Asus Nexus 7 USB drivers.
Update Instructions
Done with pre-upgrade instructions? Perfect! Now let's proceed to update your Nexus 7 tablet –
Set up Touch Developer Preview Tools PPA on your Ubuntu powered Linux PC. Add Ubuntu Touch PPA by putting up the below mentioned custom source list to your  /etc/apt/sources/list file. Run the following commands in the terminal –
sudo add-apt-repository ppa:phablet-team/tools
sudo apt-get update
sudo apt-get install phablet-tools android-tools-adb android-tools-f
Now connect your Nexus 7 to PC by using the USB Cable that you have. If it's not connected that there is an issue with USB drivers not been correctly installed.
It's time to flash your Nexus 7 with the official Ubuntu Developer Preview. You should enter the following command –
Phablet-flash –b
This command will perform complete bootstrap on your Nexus 7 tablet. This will wipe out all the content on your device as reminded earlier as well.
And done with that. Your Nexus 7 is now installed with the latest Ubuntu Touch operating system.