The Samsung Galaxy S4 is the latest & flagship Galaxy Phone in town. It's spotted with 5 inches amazing touchscreen display with Octa-core processor and Android 4.2 Jelly Bean version out of box. From time to time Samsung tests and delivers latest firmware to the device make it much more intriguing and keeps your phone alive with latest features, apps. These updates is been delivered to all of the Samsung Galaxy powered Android phones. Samsung Galaxy S4 is now the first preferred choice by Samsung when it comes to delivering updates. We have gone through Samsung Android 5.0 Key Lime Pie update schedule which also includes devices list which will not be update to Android 5.0 and stay on Android 4.2.2.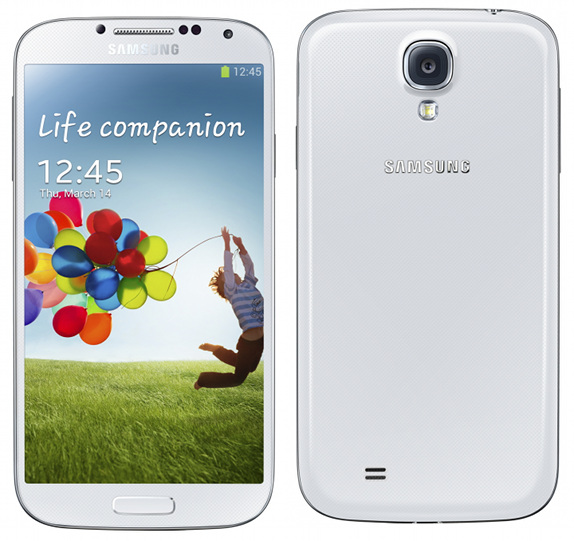 Via Over the Air Update
Samsung Galaxy S4 GT I9500 can be updated to latest version of Android via Over the Air update as well. In this process, update is done wirelessly without the need USB cable but users should make use of 2G or 3G or 4G LTE network data connection or Wi-Fi. For those who have brought Samsung Galaxy S4 in contract with carriers like T-Mobiles, AT&T, Sprint, Verizon, US Cellular, Fido, Rogers, Vodafone, Bell, they should know that their network operator will update you with a notification on your device or via press release. For unlocked phones, notification is sent by Samsung itself. If notified the update looks like this -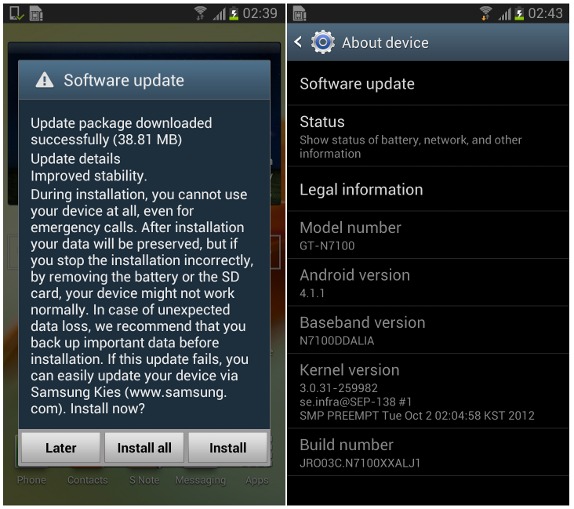 Via Samsung KIES
For those who don't want to go with Over air update, they should be aware that they can update their Galaxy S4 using the Samsung KIES PC Suite as well. Generally this will require having an internet connection your PC and nothing more than USB cable is required. Connect your phone using the USB cable, go to Update firmware on your Samsung KIES and you are free to go.
Via Custom Firmware's
Since Google branded Nexus phones are the first devices to be updated with latest version of Android all the time, third party developers somehow comes up with custom firmware also called as custom ROM of latest Android version which are generally released after various trial by Samsung official team. Though custom firmware includes not much of rigorous testing involved, it's one of the preferred methods to have your device with latest firmware. To try out custom firmware's on your phone, your phone should be enabled with root access, also for quick custom firmware installation, ClockWorkMod Recovery should be installed on your phone.
Samsung Galaxy S4 being a popular device, you might be seeing a lot many of the custom firmware available to update in coming days. We will be going through most of the tutorial of Galaxy S4 custom firmware updates on our blog.
We would be going through all the processes such as root Samsung Galaxy S4 | Install CWM Recovery on Galaxy S4.