We hear the strong rumors about White Nexus 4 and before Google comes out with any other Nexus devices, it will be Nexus 4 for this season especially when they are still doing good. Google might continue with Nexus 4 and Nexus 7 as they haven't reached end of their life phase.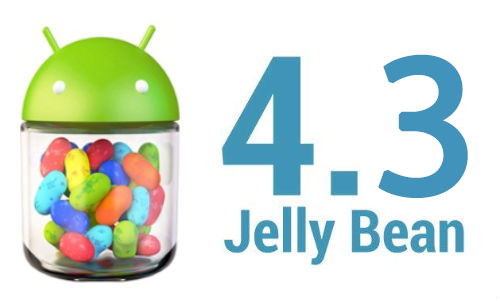 The Nexus 4 debuted with Android 4.3 Jelly Bean an unannounced upcoming version of Google open source mobile platform. While it was earlier rumored to Android 5.0 Key Lime Pie after Android 4.2, thing have been slightly pushed by Google. So this clearly means that users need to wait still more for Android Key Lime version.
So, it gonna be Android 4.3 Jelly Bean and we have already gone through Android 4.3 update for Samsung phones & tablets and the same update for Asus powered tablets as well. In this article we go through HTC devices schedule to receive this important update. However there is no change log officially released by Google about the features included in the new Android version.
| | | |
| --- | --- | --- |
| Device Name | Android 4.3 Update | Release Date |
| HTC One | Available | Q4 2013 |
| HTC One X+ LTE(HTC Evitare) | Yes | Q4 2013 |
| HTC One X (HTC Evita) | Yes | Q4 2013 |
| HTC Fireball (Verizon) | – | – |
| HTC Jewel | Yes | Q2 2014 |
| HTC Totem C2(HTC One VX) | Yes | Q2 2014 |
| HTC One S (HTC Ville) | No | – |
| HTC Valente | Yes | Q2 2014 |
| HTC Desire V | No | – |
| HTC Desire X | No | – |
| HTC Butterfly | Available | From Jan 30 |
| HTC Desire HD | Yes | Q2 2014 |
| HTC One XL | Yes | Q2 2014 |
| HTC Hero | No | – |
| HTC Incredible S | No | – |
| HTC Desire Z | No | – |