HTC Corporation has big eyes on in car system as they are planning to come up with HTC Cello which will be a direct Android Auto Alternative. This information comes from Reddit Tech post by mr_bartek. Right now Apple's CarPlay and Android Auto are the two in car system available.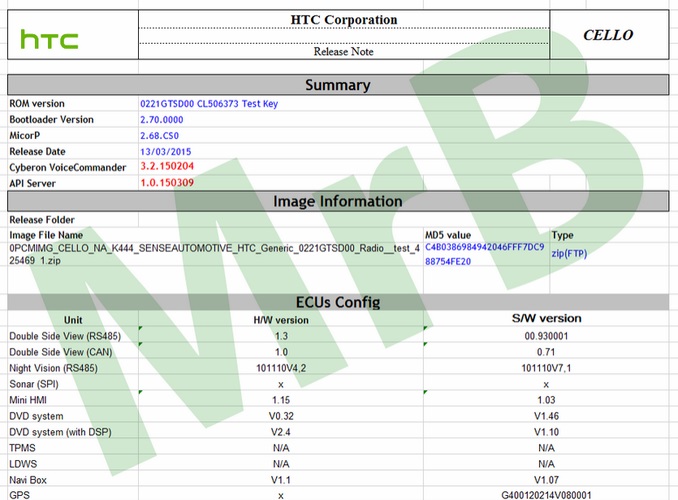 According to the post, HTC is testing out Cello in car system as it was spotted on recent test logs. It's under development since last year fourth quarter and powered with Android 4.4 Kitkat.
User interface in it will be a special version of Sense UI for cars. Just like Android Auto, HTC Cello will feature Night Vision, DVD, Tire Pressure monitoring system, Lane Departure Warning System, Navigation, aGPS, Mini HMI, Sonar and few more.
Right now no detail on official launch is known but we should hear something from HTC within a month time as long delay such things means many alternatives will be out.
Via: Reddit