HTC upcoming tablet codenamed as HTC H7 has been rumored. Check HTC Lollipop tablet release date, specs & features.
Upcoming devices launch first hits the rumors and then they take the shape with one or the other name. Famous tipster on Twitter, UpLeaks has confirmed that Taiwan based smartphone giant will be launching low-end tablet codenamed as H7. Furthermore, they tipped down the release date of it to the second quarter of 2015. And on May 20 Zauba has released details of HTC H7 internal specifications.

According to Zauba, the HTC H7 comprises of 7 inch touchscreen display and it will be powered with quad core processor. The tablet will support dual SIM with 1 Gigs of RAM, 16 GB internal storage and should be running on Android 5.0 Lollipop. Furthermore the value of the handset comes to $150 or Rs 9565 but that maynot be the retail price of the handset.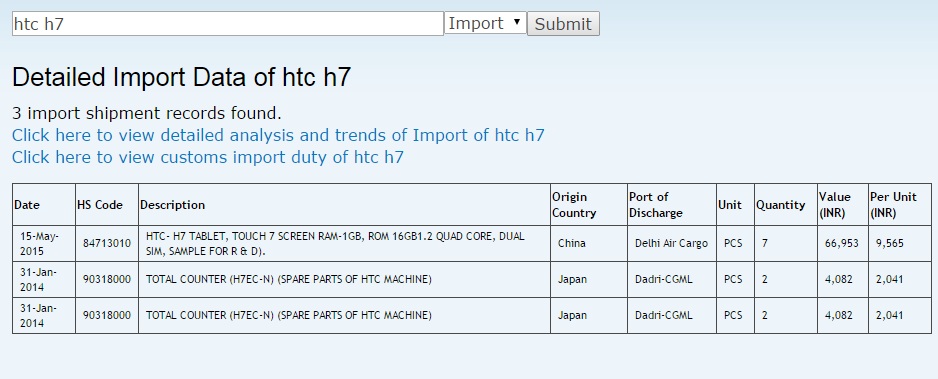 If it has to be launched in Quarter 2 this year, then we should see in regulatory authority passing for various approvals and certifications.
HTC previously launched Nexus 9 in collaboration with Google and this tablet recently received the Android 5.1.1 Lollipop update.
Source - Multiple Sources