Unofficial CyanogenMod CM13 ROM is here for HTC HD2.This is an unofficial ROM which is built from source by merging Evervolvs Legacy code and HD2 related files. This ROM is in the initial stages of development so it has some bugs.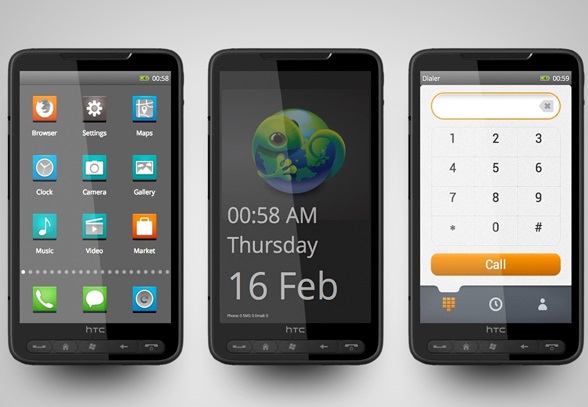 The working features of this ROM includes Display, Audio/headphone, Wifi, adb. The features that are might trouble you a little includes Phone/data, Bluetooth, Usb tether, Mass storage, MTP, Camera /Flash Light (little laggy), Camcorder (software encoded, little laggy).
Now, who ever thinks to have this custom ROM on their device can follow the instruction for installation. But it is not advisable to flash this ROM for daily run.
Preparing your Phone
This instructions are only for HTC HD2 device.
Device should be fully charged up to 100%.
Backup all the important data to some external storage.
USB drivers for device should be installed on the PC.
Make a Nandroid backup of the current ROM in case you wish to restore it.
Device should be rooted and its bootloader must be unlocked.
USB debugging mode should be enabled. Go to Settings > Developer options > USB debugging mode.
Download section
Install Marshmallow Custom ROM CM13 on HTC HD 2
Install MAGLDR on the device.
Download and extract the folder name "recovery" into your sdcard, then in MAGLDR.
Select boot folder as recovery in Services > BootSettings > AD SD Dir, then boot AD SD.
Create 2 sd-ext in SD card using recovery or laptop (Make sure that both partitions are of same format ext4 or f2fs)
Reboot to Recovery again.
Select the ROM file and flash it.
Now, reboot to MAGLDR.
Choose boot folder as NativeSD folder in MAGLDR > Services > BootSettings > AD SD Dir.
Boot AD SD.
You can install both ROM (Like NativeSD ROM ) as ROM install in separate folder.
Thank you for reading the article.