While HTC M7 was rumored to be flagship phone, finally turned to be HTC One phone, it's mid range sibling HTC M4 was to be debut at the same time. Finally HTC M4 back fence talks are new again. We have alleged details of HTC M4 posted by Llabtoofer. It looks like that HTC M4 is exact clone of HTC First, the debut Facebook phone without Facebook Home. Some of the tech publications are out with HTC First packed up with Android stock version underneath Facebook Home and so called Facebook Home is a launcher app, easy to create for any smartphone. So what does that mean? Facebook Home launcher might be soon developed for various smartphones like Samsung Galaxy S4, HTC One, Galaxy S3 and other Android phone in particular if third party Android developers work on it.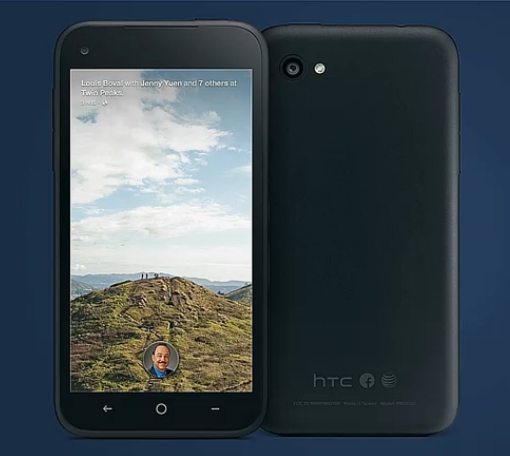 HTC M4 was leaked long back but it has been delayed for launch just because shortage in stock of Ultrapixel camera, maybe the UltraPixel camera issues might be another reason to delay the launch, although HTC have fixed it via an Over the Air update to HTC One. With HTC M4 specifications it's pretty clearly not included in the race of quad core smartphones as it has mediocre dual core Snapdragon 400 MSM8930 processor clocked at 1.2 GHz. Packing up with 4.3 inches 720p HD display screen it's in no doubt to be without Ultra pixel camera and 1.6 mega pixel front facing camera.
There is 16 Gb internal memory storage capacity and interestingly doesn't included micro SD card slot. Includes Android 4.2.2 Jelly Bean OS out of the box and HTC Sense 5.0 version providing complete HTC customization over stock Android version.
HTC M4 has following specifications under the hood –
4.3 inches 720p HD display screen
1.2 GHz dual core Qualcomm Snapdragon 400 processor
HTC Ultrapixel camera
1.6 mega pixel front facing camera
1 GB RAM
16 G internal memory
No micro SD card slot
Android 4.2.2 Jelly Bean OS
GPS with Glonass
HTC Sense 5.0
Keep checking for more news about HTC M4 launch, availability, pricing information as it happens.