If you are the owner of HTC One smartphone, then you will be happy to hear that your device is now seeding an official update to Android 4.2.2 Jelly Bean. Interestingly, Android 4.2.2 Jelly Bean is the latest version of Android mobile platform and further this, there is no announcement of Android 4.3 by Google.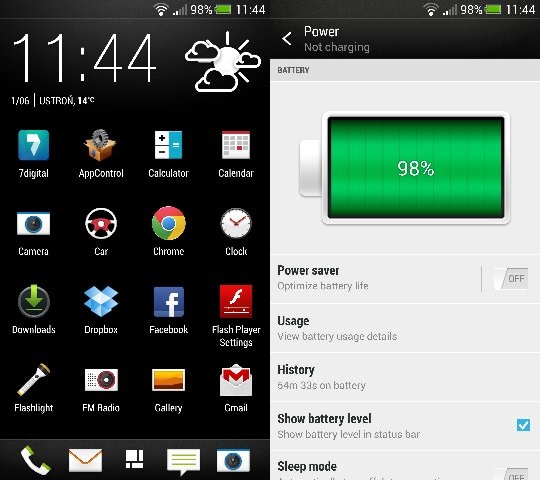 Both HTC One and HTC Butterfly users were expecting Sense 5.1 version with Android 4.2 update but the user interface still remains Sense 5.0 although it brings few improvements included along with important features that were missing with stock version. The following are the improvements included in this update -
Battery Percentage Icon: Finally you can now show up the battery percentage icon. You can enable it by going through Settings > Power > Show Battery Level.
Android EQS: Since HTC One is announced with no-Sense UI (aka Stock Android UI), this update also included the option to switch from Sense UI to Android native EQS by tapping on the EQS icon on the upper right corner of notification menu.
Android DayDream: Android Daydream is the new feature added to HTC One with this update although we don't know what its meant for.
Home Button as Menu Button: Long press the home buttons as it will work as the menu button on your phone.
Includes minor changes in the app drawer and dock.
Interestingly this is the first major update for HTC One smartphone. And without any doubt this update is available for download via Over the air so head to Menu > Settings > About Phone > Software Update and update your phone ASAP.