Following its first week launch in Canada via Bell, Rogers & Videotron, the flagship HTC One smartphone is now available on contract with Optus, Telstra, Virgin Mobile and Vodafone Australia.
Availability is confirmed to be April 23 and pre-order has started from April 5, 2013 and here it goes with all carriers listing where HTC One is available –
HTC One Telstra
Telstra is selling the device without any contract and contract as well. The off contract pricing of the device is $ 768 while on contract will cost you $ 10 handset chargers per month and $ 60 contract charges. For those customers who pre-order it before April 23, they get free Beats Solo headsets.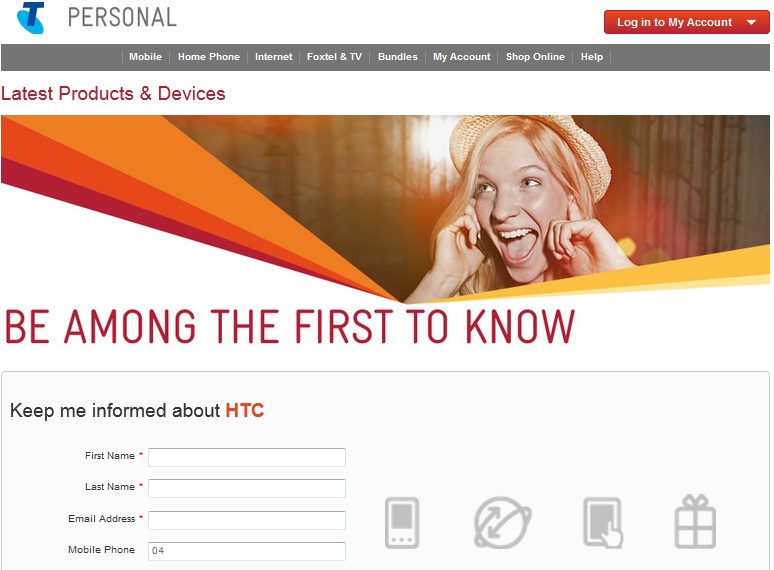 Check HTC One Telstra Page
HTC One Virgin Mobile
Choose $ 59 monthly carriers charges with $3 handset charges along with two years new agreement needed to be signed to get HTC One phone. Pre-order page is up and accepting orders from April 5.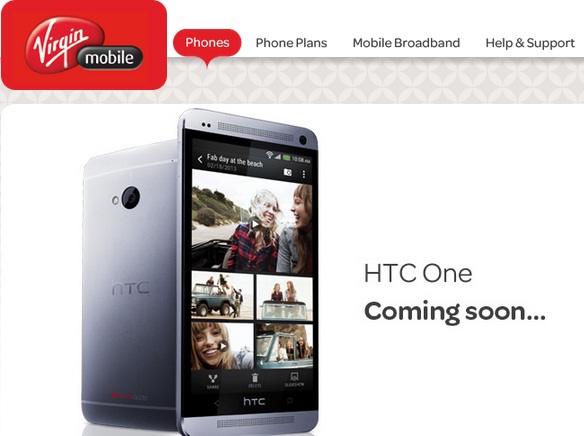 Check HTC One Virgin Mobile Page
HTC One Vodafone
While the pre-order is right now not available on Vodafone Australia site, we see the listing. The handset will cost $ 5 per month along with two years new contract and users must opt for $ 60 monthly plan with it. And some goodies as well, Vodafone is providing Beats Solo with pre-orders of it, starting in few days.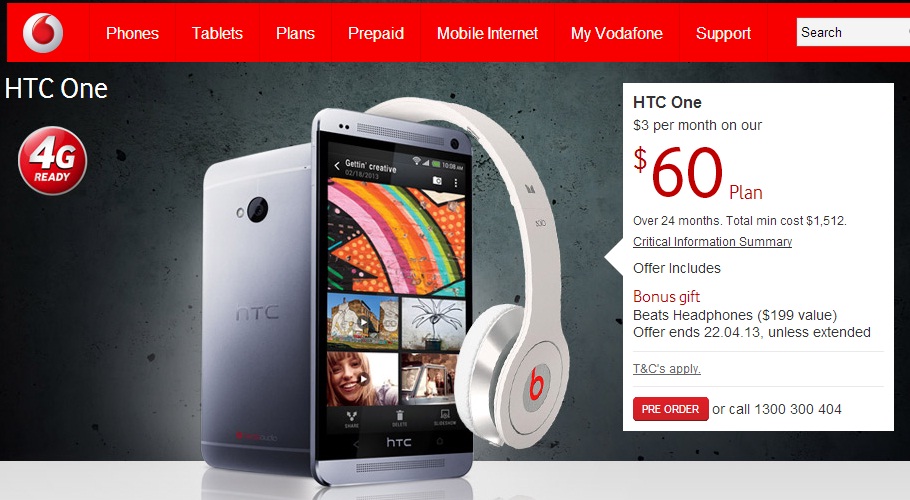 Check HTC One Vodafone Page
HTC One Optus
You can buy HTC One handset via Optus with two years contract paying $ 60 per month for carrier charges and $3 per month as handset payment charges. The pre-order starts from April 5, 2013 & it follows the Australia wide same day shipping on April 23.
Listing coming soon!
Now that you all know HTC One is out in your country via your favorite network, will you buy it opting out for Samsung Galaxy S4 or water proof Sony Xperia Z? I would say it a tough choice right now to decide, maybe a month from now ON will give you the right answer to it.