The Eye Experience that we found on HTC Eye phone is not unique to that phone as One M8 gets it via Android 4.4.4 Kitkat firmware release. It looks like that they 4.4.4 Kitkat release to HTC One M8 was delayed for explicit HTC Eye launch.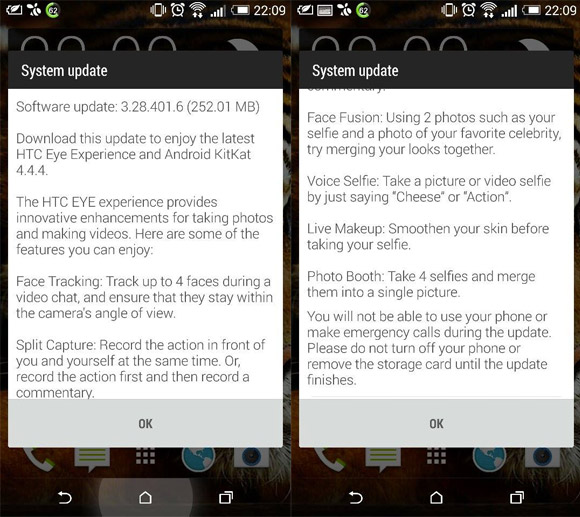 Features & Enhancements
This update includes the following features to your camera -
Photo Booth: With Eye Experience suite you can take selfies by saying action or cheese and then combine 4 selfies to a single photo. This can be done using the Photo booth app which is HTC Eye phone unique.
Face Tracking: This feature will track four faces during a video chat
Split Capture: Record both front and your side view/action at the same time
Face Fusion: Fusion app matches your own selfie with popular celebrity in a close up photo automatically
Voice Selfie: Take a picture or video selfie by just saying Action or Cheese.
Live Makeup: Smoothen your skin with necessary makeup for selfie
About the Update File
The firmware release weighs 252.01 MB and this update is right now available to unlocked HTC One M8 devices in Europe and update to carrier variants will follow soon after release to unlock One M8 phones in other markets.