From couple of weeks, Android 5.0.1 Lollipop has been talking point leaving behind Android 5.0. Many smartphone owners are curious whether there device will be seeing this update? So today is our day where we will be talking about Android 5.0.1 eligible handsets and which devices have received them.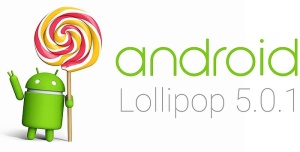 Google Nexus & GPE
Google Nexus devices are leading the charge when it comes to latest software updates and gets a head start much prior to other Android OEM's. Google has started pushing out Android 5.0.1 update to Nexus 6, Nexus 9, Nexus 10, Nexus 7 WiFi 2013, Nexus 7 WiFi 2012, Nexus 4 and to Nexus 5 and also the factory images are available.
The Google Play Edition devices too will receive the update, maybe just in time for Christmas eve.
Motorola
Lenovo owned Motorola is working tirelessly to get Android 5.0.1 on its range of smartphones. Right now only Android 5.0 is been pushed to several Motorola phones but soon Android 5.0.1 will come into picture. Moto G GPE edition going through 5.0.1 surprised everyone.
For Motorola the process of updating Moto G, Moto E, Moto X, Moto G 2014, Moto X 2014 would be easier as they maintain stock-like User Interface.
HTC One M8 and M7 GPE
The HTC One M8 and M7 Google Play Edition becomes the early receiver of Android 5.0.1 build, coming much ahead of Nexus 6 and Nexus 9 release thanks to few bugs found on Android 5.0 build. If you haven't received on your device, it's the time to check for OTA.