With flurry of smartphone launched recently it doesn't mean that Huawei will go on for a vacation after Mobile World Congress 2013. Here we go through details of Ascend G710 smartphone features, specs and availability information.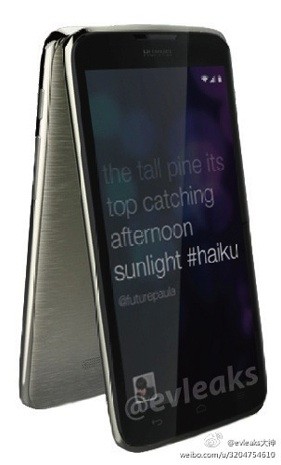 Huawei Ascend G710
Huawei Ascend G710 will be a phablet phone sporting 5 inches touchscreen display and it's very much clear that it would be powered with Android operating system, as this is the success mantra for many smartphone vendors of recent. With Android mobile OS you don't need worry about the updates, bug fixes if any included in the Android version.
Evleaks is back into action again. The latest leak by Evleaks is about the Ascend G710 smartphone. But the actual credit goes to Weibo.com which has published the image and important specs of the device. Going through the specifications of the device, it will be powered with quad core processor clocked at 1.5 Ghz and supported with 2 Gb RAM. Interestingly Weibo.com reports that it will be with dual SIM capabilities capable of handling CDMA + GSM SIM cards. It will include Android 4.1 Jelly Bean version out of the box along with WiFi, WiFi tethering capabilities.
Last but not the least the 5 inches display will provides the 720p HD resolution and other specs of the device are yet to be released.
Huawei Ascend G710 has following specifications –
5 inches 720p HD display
CDMA + GSM capabilities
1.5 Ghz quad core processor
2 GB RAM
Android 4.1 Jelly Bean OS
WiFi, WiFi tether
No details on the pricing and availability are known to us about Ascend G710 smartphone. That's it as of now, we will let you know once we find more info about it in coming days.