After going through unboxing and first impression, here we go through Huawei Honor Bee Photo Gallery showing you how exactly the device looks in practical for you.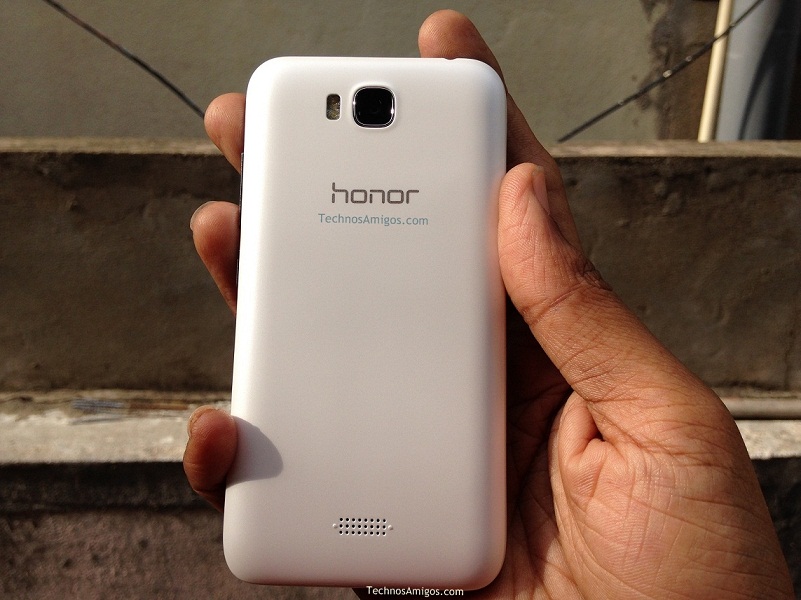 Advertisements
As said by Huawei, the device comes with similar design as that of Honor Holly phone but with matt black finish and amazing specifications at an unmatchable price tag.
Huawei Honor Bee Photo Gallery
Here are some of the photos of Huawei Honor Bee phone [The photos has been trimmed down to fit the size on your device aka responsive. Click on the image to enlarge it to actual size] –
Here are the internals of Huawei Honor Bee phone –

And here is the matte finish on the back –
Front zoomed –
White back side of the phone –
The location of Power button and the Volume Rocker keys –
The capactive touch buttons assembly on Honor Bee phone –
Advertisements
Note : These photos were taken using iPhone 5C smartphone.