Most of the smartphone in today's world are targeted towards single set of audience. For those obsessed with selfies can get Selfie based phone and for those who looks for better in camera, can go with any of the Sony's Xperia Z phones. While everyone holds a smartphone in their hand, Insensi a New York based startup has come up with Ily a wireless device meant for communication to people at home.
Ily by Insensi is not a smartphone but it can be classified as a modern family phone. Just download the Ily app for iPhone or Android and you are good to get a device which is always ON and always charged.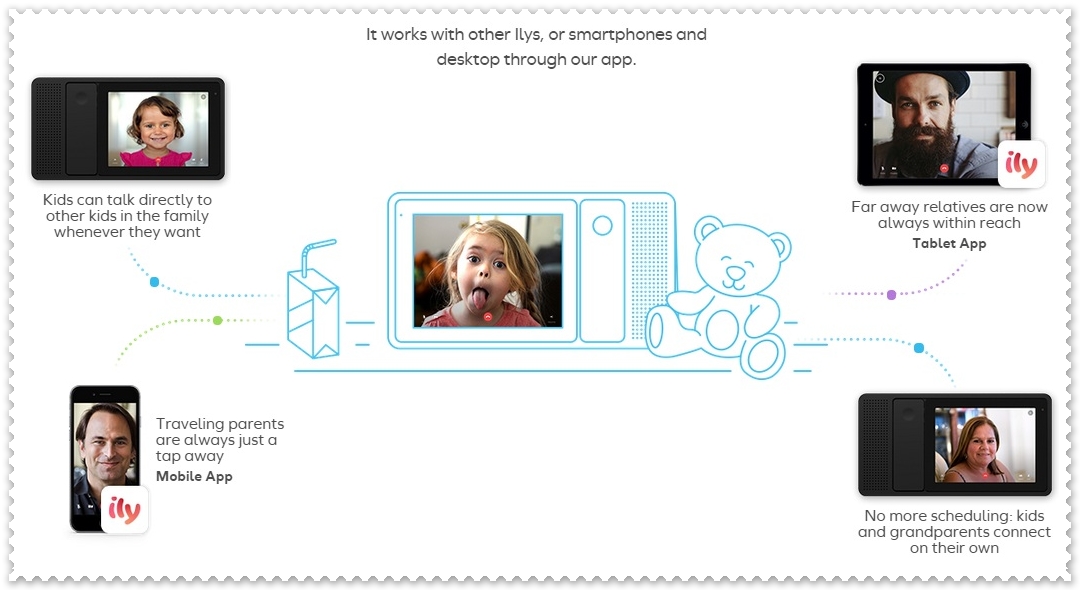 You can remove your landline phone and put Ily in its work. It has capability to connect to WiFi and Ethernet as well.
Insensi Ily is said to be priced at $299 but pre-order right now are accepted at $199[launch offer until July 30]. Shipping starts in Fall 2015 and international people can order too. There is discount on purchase of more than one unit. With three Ily purchases the price goes down to $185 for each and with two purchases you can get each of them at $189. You can order it by following the link in the source.
Source : Ily