Hello Technos Amigos Readers! You can have been just reading onside of the story as we let you know latest mobile phones, tablet PC and smartwatches launch and tips and tricks on them as well. From a month or two we were planning to introduce Forums by which our readers can post about their inputs, share news with others. You can also share any Android firmware update available to your device and you never know it might get featured on our regular articles.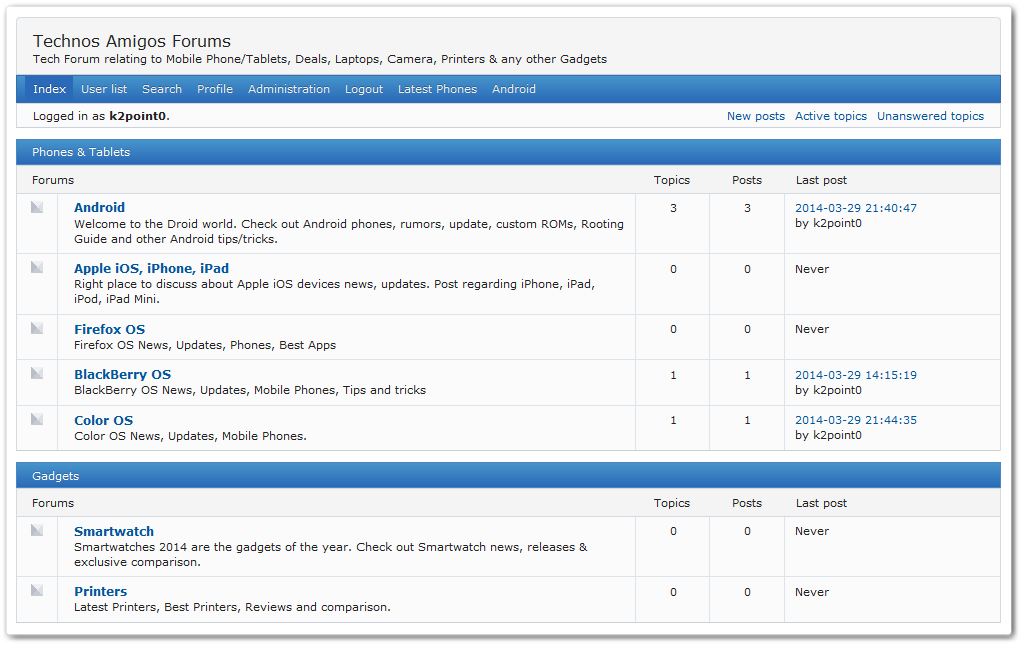 We have introduced Technos Amigos Forums and it uses following -
PunBB Forums: Simple and easy way to manage forums. It's very easy to register, post new threads.
Added Categories: PunBB forums allows us to manage categories, forum board easily. We have added Phones/tablets, Gadgets and News categories right now. Many more coming in few days.
Visit Technos Amigos Forums