AT&T testing WiFi Calling on iPhone with the latest iOS 9 Beta 5 build.
From couple of weeks, there is quick jump into iOS 9 beta version, currently beta 5 is the latest build and this update brings a new surprise to users on AT&T apart from routine stuff of features, improvements and bug fixes. 
Reported by some users at MacRumors forums, people who have updated to iOS 9 Beta 5 version have noticed a different message attempting to activate the feature. If you are running iPhone on iOS 9 beta 5 build then head to Settings > Phone and you will find the option of WiFi calling.
Just tap on it to begin and users who can access welcome screen will notice WiFi calling setup. Once that is done you will have it within few minutes.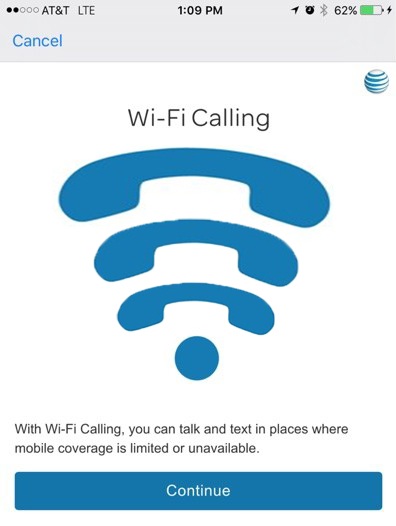 This is the not the first time that we see WiFi calling on any Apple devices as with introduction of iOS 8, AT&T announced plans to support it but it never happened. Now then as it's spotted in beta build, we might see official launch of AT&T WiFi calling with iOS 9 which is due public release in September.
Via: MacRumors