Guide on how to get iPhone 6 Android Lollipop theme and making your iPhone look like Android Lollipop stock phone.
Android 5.0 Lollipop is the most talking point for Google and on the other side iOS 8, iPhone 6, new iPad models has its own followers. It's a nice idea to combine iOS and Android as iPhone 6 Android Lollipop theme is now available for download compatible with iPhone 6 and iPhone 6 Plus.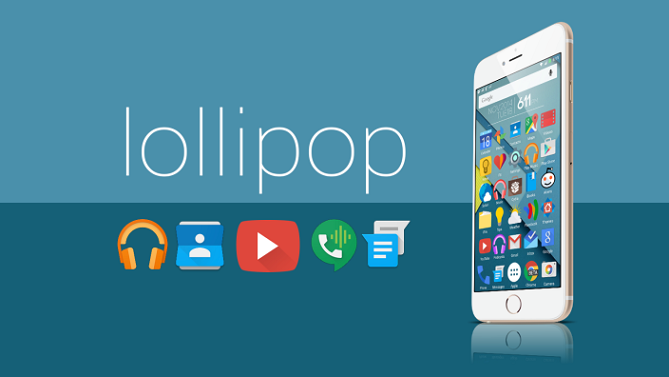 With iPhone 6 Plus Lollipop theme or the iPhone Android Lollipop theme, you will be running Android Lollipop operating system on iPhone. It's a great tweak as iPhone is only limited to Apple's own iOS platform. Definitely there will be one or the other bug but what great is that it's next close to impossible.
Follow the steps by step instructions mentioned below without skipping anyone -
Download the iPhone Android Lollipop theme.
Unzip the ZIP file to .theme folder inside /var/db/stash/.xxxxx/Themes via an SSH program using Cyberduck or iExplorer.
Download the WinterBoard theme from Cydia.
Open WinterBoard and tap on Android Lollipop theme to activate.
Compatibility: iPhone 6, iPhone 6 Plus, iPhone 5S, iPhone 5C, iPhone 5, iPhone 4S, iPhone 4 but not iPad
Via: 9to5Mac