Apple iPhone 6 Plus vs iPhone 5S vs iPhone 6 battery life comparison shows interesting results.
Although many complains that iPhone 6 is like any flagship Android of 2012 but people still like what comes from Apple. While iPhone 6 and iPhone 6 Plus will remain talk of the town for few months now on, people have questions on how much iPhone 6 battery life and how it is in comparison with iPhone 6 Plus or iPhone 5S.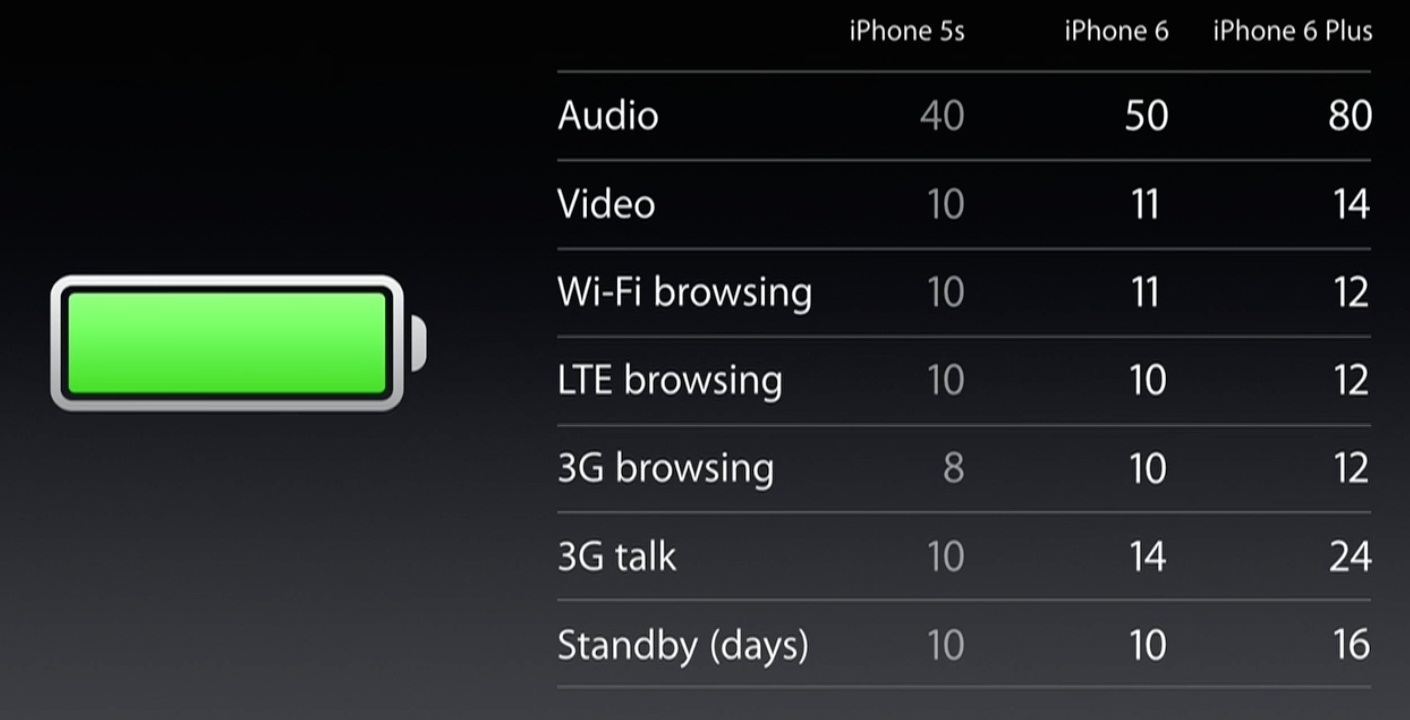 While everyone noticed that there are better improvements in camera, only few were able to recognize or see batter performance although the new iPhone is barely few days old. But if you have questions on iPhone 6 Plus and iPhone 6 battery life, then you should certainly check out this picture showing three iPhone models performance in different modes when operated.
iPhone 6 Plus provides better battery life than iPhone 6 although it has 5.5 inch display as opposed to 4.7 inch on iPhone 6. The iPhone 6 and iPhone 6 Plus will be available from September 19 at $199 and $299 respectively with normal two years contract agreement.
Via: IGN