After early today rumors that Apple has is holding the fall launch event at Bill Graham Civic Auditorium, a fresh iPhone 6S Plus photo has just surfaced. Published by CnBeta is the alleged photo of iPhone 6S Plus box packaging. Here is the photo -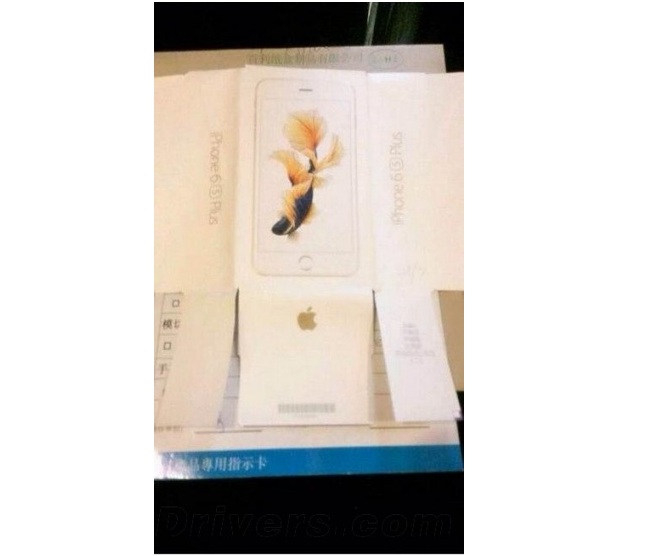 Just like earlier iPhone models, the iPhone 6S Plus too will come in familiar iPhone box. The box is unfolded, and top side picture of iPhone appears to be the gold version of iPhone 6S Plus with brand new wallpaper of black and gold-fish. There is gold Apple logo on the bottom and we have iPhone 6S Plus written on the side.
That's not all, CnBeta also reported that iPhone 6S battery mAh count is reduced down to 1715 mAh from 1800 mAh found on iPhone 6. Similarly iPhone 6S Plus too gets reduction in battery size to 2750 mAh as compared to 2910 mAh on iPhone 6 Plus. If that turns out to be true, then we are in for people complaining of battery life until and unless Apple has a new battery technology.
However, all these rumors and photos of iPhone 6S Plus aren't authentic and we doubt the originality of source. Finally consider this information as pinch of salt.
On September 9, Apple is planned to launch iPhone 6S Plus and iPhone 6S phone at an event. There is also a next-gen Apple TV with full App Store access and new touch based remote is rumored.
Via: CnBeta