On December 1, 2015 it will not just be remembered as just another AIDS Day but something unexpected for Apple did come up. The Cupertino based smartphone giant has officially launched 'Product[Red]' as part of World AIDS Day awareness. So not only iPhone 6S Red case is officially launched but Apple announces Apple Watch Red case, iPad Red case and each one in red color for all iPad, iPods and Macbook.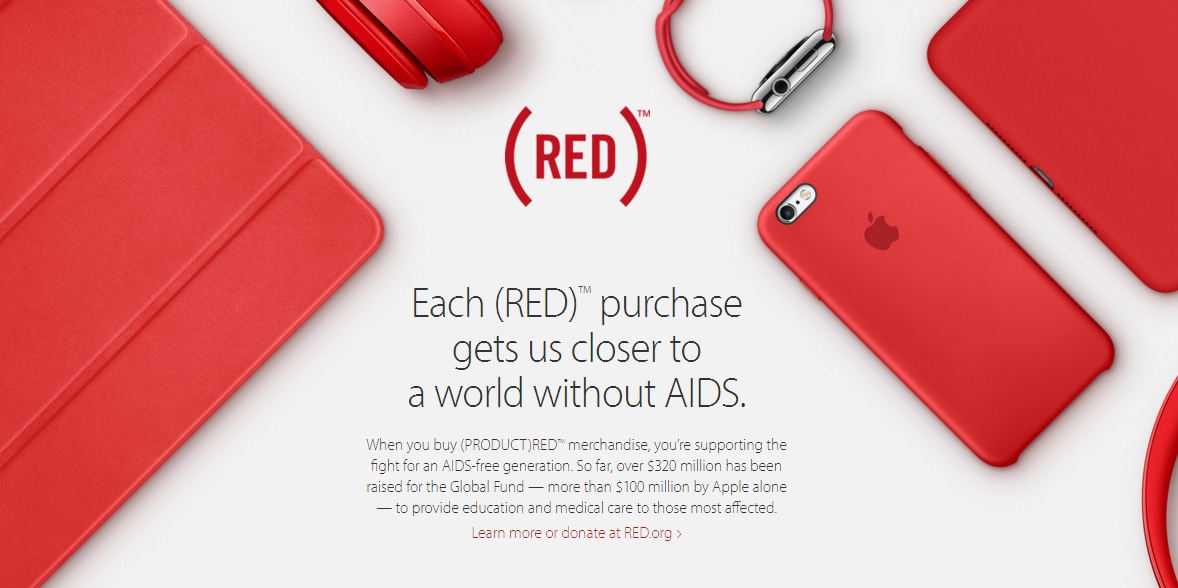 With each case that you purchase, you are indirectly donating some funds to Red.org. There is iPhone 6S Silicon case costing $35 is available on Apple's official website just like every other product case.For Apple Watch we have red case available in both 38mm and 42 mm
The following cases are available for different products on Apple site –
Apple Watch Buy 38 mm Buy 42 mm
Apple Watch Sport Band Buy 38 mm Buy 42 mm
iPhone 6s Silicone Case Buy
iPhone 6s Plus Silicone Case Buy
Beats by Dr. Dre Solo2 On-Ear Headphones Buy
iPod Shuffle Buy
iPod nano Buy
iPod touch Buy
iPad mini 4 Smart Cover Buy
iPad mini 4 Silicone Case Buy
iPad Air Smart Cover Buy
iPad Air 2 Smart Case Buy
So, its high time to get your red color merchandise for Apple products. Why wait, just order them from Apple website with respective links given above. Do let us know what do you think about Apple Red Merchandise?
Via: Apple
This post was last modified on July 14, 2022 9:46 AM