September 25 and as expected iPhone 6S and iPhone 6S Plus are out here. The tech world is today talking about just these two devices and when it's an iPhone, it's a big deal because it's manufactured by Apple. It didn't took much time for iPhone 6S teardown as expert in this field, iFixit has done their routine staff. I think they were just waiting for September 25 date.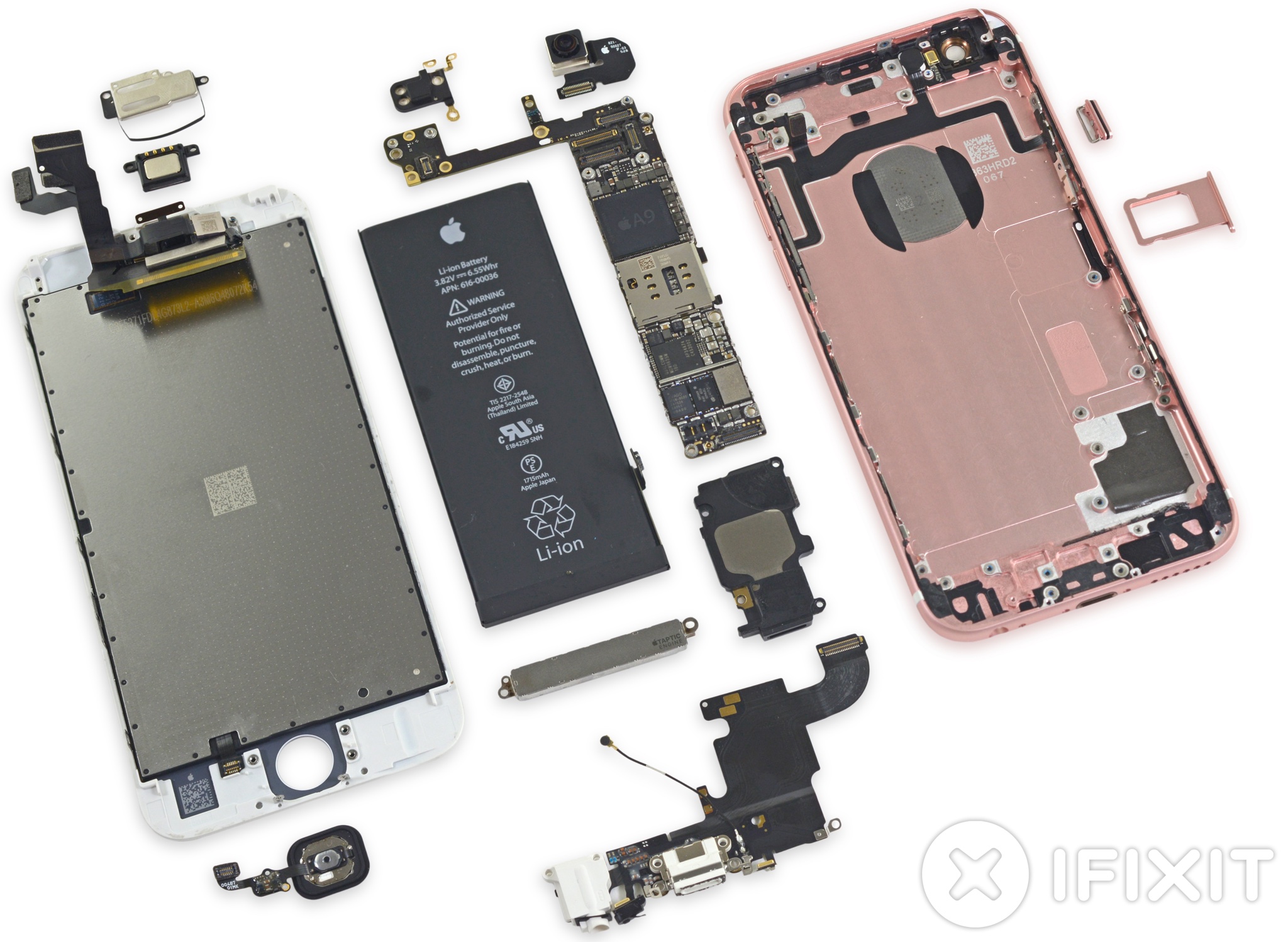 iFixit has performed teardown on official 4.7 inch iPhone 6S A1688/A1633 to identify its components, internal layout and check the repairability score. We all know that iPhone 6S is a bit thicker than iPhone 6, because of several reasons. One of the reasons is the new Taptic Engine, secondly to avoid bendgate issue we have the new aluminum 7000 series been used with increase in thickness and finally a bigger A9 system on chip all leading reasons for increase in thickness.
Multi-touch is now 3D touch and along with Taptic Engine it takes more space. This requires an additional capacitive layer which has a total of 96 pressure sensors. This is why iPhone 6S is 11% heavier than previous models.
All the above parameters has resulted in possible reasons to decrease the battery capacity which is down a bit but battery life is not affected as it remains the same as that of iPhone 6 and iPhone 6 Plus. We now have 1715 mAh battery on 4.7 inch iPhone 6S phone.
The iPhone 6S achieved nearly the same repairability score as that of iPhone 6 and it earns 7 out of 10 on iFixit repairability scale.
Via: iFixit