iCloud Photos to Android: Moving from iPhone to Android, there are lot many things to do as moving from Apple to any Android device isn't that easier. For anyone looking to transfer photos over without the use of any professional paid services, here is the simple method to get your job done as we at TechnosAmigos.com shows the process on how to get iCloud Photos to Android, tablet.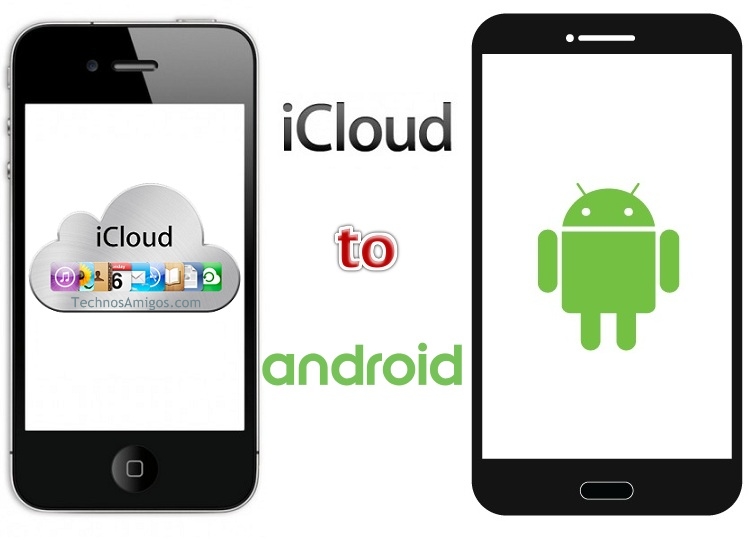 Turn on iCloud Photo Library
First thing you should do is to enable turn on iCloud Photo Library on iOS device. So on your iPhone or iPad, go to Settings > iCloud and then under Photos, you will find iCloud Photo Library.
That's it, now wait for some time until your photos get available for access online because it needs to get synchronized.
iCloud Photos to Android
It's the time to get over to Android. Do the following things -
Now on your Android phone, go to the browser and enter icloud.com. You are more likely to encounter an error with message "Your browser is not currently supported" and this is because it only supports Safari on any iOS devices or it's just available as a desktop version.
Don't worry we have a fix - Set your web browser on Android to request the desktop version. It can be done by going through Options under browser settings and you will find the option of 'Request Desktop Site' or 'desktop view'.
Once you do that, icloud.com will be available for access but as the desktop version and it will be hard for you to navigate in smaller size handsets.
It's the time you enter your Apple ID and password.
Once logged in click on Photos to view all the photos and videos on your cloud.
I am seeing the site in landscape mode.
It will be available to view and even to download.
As I didn't perform the iCloud Settings in Step 1, it gave me that message. For you, photos will be directly available to view.
You are now free to select whichever photos you want. Once selected, hit the big blue "Download" button on top right.
You will be able to download all of your iCloud Photos and videos, all on your Android phone without the need of the computer.
Also Read
So you have now got your iCloud Photos on Android phone or tablet that you own.