Here comes Jelly Point, Shoot and Ask apk for Android. Download Jelly Android App Latest Version – Jelly APK.
In a new place and don't know what the toll monument name? Here comes the solution on your Android phone as no you can get Answer with drawing & texts or point, shoot and ask. Biz Stone, co-founder of Twitter has come up with new social query app named as Jelly and its right now available for download officially via Play Store.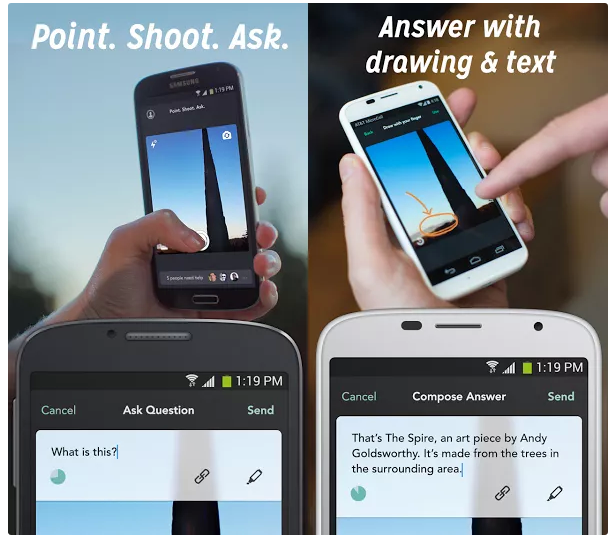 It works on existing social connections and it's pretty simple to understand. It something meaningful and fun to use app helping each other. So suppose if you see something, take the picture and forward it to your social connection who might help you to know what it is, its history. These questions can be forwarded to a friend who don't have Jelly app.
Using Jelly App on your Android phones and tablets you will be able to post visual questions to people in your social connections and get the answers.
As of now this app is available for only limited smartphone models and it even doesn't show up on my device. Maybe the country restrictions.
Source: Google Play