Samsung has recently launched a number of smartphones and the latest one being Galaxy Trend Duos II. Interestingly it's not a week back that this phone was launched and its now sees the first firmware update available. The stock firmware on Galaxy Trend Duos II was Android 4.1.1 and this update brings you to Android 4.1.2 Jelly Bean OS based on the build number as ZCAMC1. Soon we might see Android 4.2.1, 4.2.2 on the way for Trend Duos II but here we go through Android 4.1.2 Jelly Bean update procedure. This guide present you with step by step tutorial on how can update your phone.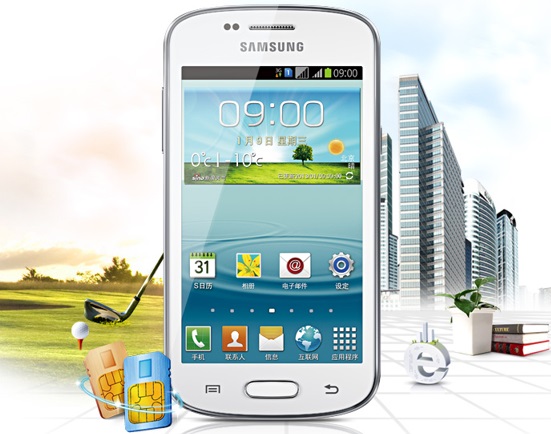 Note: Updating your phone with this firmware will not void warranty on your phone as this is an official firmware release. Also we will not be responsible for anything happens to your device while you update with this in any cause. Users should understand the risk involved and we at Technos Amigos have just provided the guide to update, so don't give any warranty of successful update.
Preparing Your Device
Ready to update your device? Before proceeding, follow these steps to have hassle free process -
All the data present on your phone should be backed up and use the process which you use earlier back up data.
You need to enabled USB Debugging on your Galaxy Trend Duos II and this can be done by following the path Settings > Applications > Development > USB debugging.
Minimum battery life on your phone should be atleast 50 % before updating or else you are on to risking your phone in the middle of firmware update.
Ensure that proper USB drivers are installed on your phone to successfully identify the USB connection to PC.
Ensure that your phone is Galaxy Trend Duos II and no other phone should be used to apply firmware although its Samsung phone.
Alright, followed the above precautionary measures, lets proceed to update your phone.
Samsung Galaxy Trend Duos II Firmware Update Procedure
Follow the steps mentioned here carefully -
Download ZCAMC1 Jellybean 4.1.2 Firmware and the Odin file Odin tool to your PC from the respective sources link provided.
Once these files are downloaded you need to extract the same file on to your PC.
Open the Odin the tool and install the executable file. Once installed keep it open.
On the other side you need to turn off your phone.
Once the phone is switched OFF, you need to continuously hold Volume down button + Menu button together along with Power button for a while until you see green robot on your screen. When you see such, release the combination of button used.
Now bring USB cable into picture. Connect one end of USB cable to PC and other end to your phone.
The successful connection is confirmed when you see ID:COM port turns yellow. Now you are ready to apply the downloaded files.
Click on the PDA tab and select the tar file as you have downloaded it earlier. Click on "Start" to begin the process of updating and it will approximately take 4-5 minutes to apply the firmware.
Once this firmware is applied, device will be rebooted successfully.
Once this update is done, go to Settings > About Phone > Firmware Version and see its Jelly Bean Android 4.1.2 with build number as ZCAMC1. Do let us know your views by dropping a comment below.