For Indian women it's turning out to be hard life if you are single. With number of molest, rapes and teasing cases, women need to ensure themselves a minimum security. Keeping in this mind, Jivi Mobile has launched Jivi 2010 a featured mobile phone with dedicated emergency calling buttons. Dubbed as SOS button, long press on it the phone will automatically starts calling the 5 pre-defined numbers step by step. Among these numbers, it includes 911, 100 and others. If any of the number is busy or doesn't attend your call, your device automatically tries to connect with other numbers in the set of predefined phone numbers. If none of the phone call is answered, a SMS message is sent to it.
Coming to tech specifications, it includes 2.4 inches display with dual SIM, dual standby support. This device comes with music player supporting MP3, MP4, AVI or 3GP format and includes FM Radio and 3.5 mm universal audio jack for entertainment.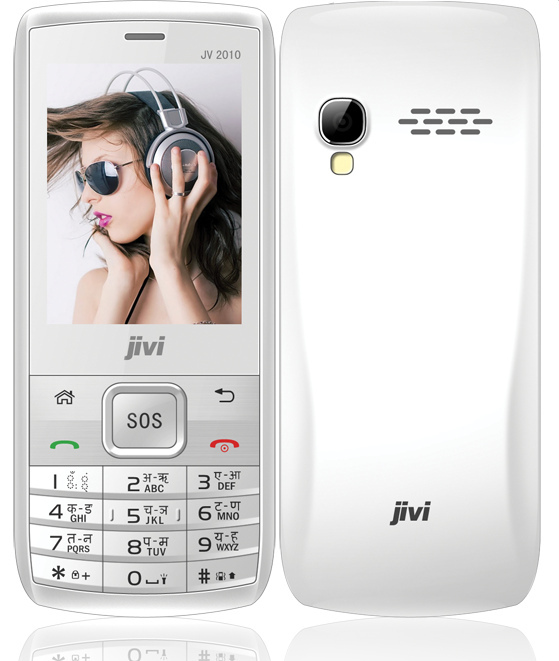 It's available at Rs 1699 and comes in three different color variants of White, Red and Black and can be purchased via various online retailers with Flipkart listing coming out soon.
Jivi 2010 phone can be great useful for elders and children as well.