The tablet in your pocket is one of the best innovation of this modern technology. It can be used various purpose such as communication, do some personal/business tasks or entertain yourself. Whatever you are doing with your tablet, you need to take care of its charge. Because without charge you can't use it and to make its battery life longer you can apply some simple tricks. Most of the people believe in some myths about their smartphone or tablet battery and its care.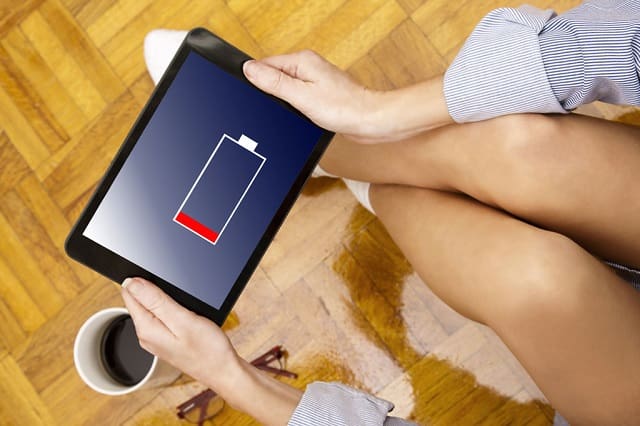 Here, we are going to share some useful tips and tricks that will help to keep your tablet battery healthy. And also make its life durable to use for a long while.
Let's check our tips and tricks on how to keep tablet battery healthy below.
How to Keep Your Tablet Battery Healthy
Have a Look at Installed Apps
Too many apps consume massive battery power although you are not using all of them at a time. Yes, they will consume battery power, because almost all apps run in the background and consume battery power. So it is not a good idea to install a large number of apps on your tablet. Well, you might need to use or test a large number of app, so what's the solution?
According to the most of the experts, check installed apps on your tablet in every month and delete those apps which you are not using regularly or not opened in last one month for a single time. If you don't want to uninstall them, then you can disable them so they can't run operations in the background. And this will definitely help to save your tablet battery power and keep it healthy for a long while.
Recharge Before Battery Level Goes 0%
Nowadays, almost all smartphone and tablet come with Lithium-ion batteries. According to most of the experts, it's not a good idea to recharge your tablet battery when it completely goes to level 0%. Although Lithium-ion battery comes with a built-in technology which won't allow your tablet or smartphone to use the energy completely, it's good to recharge your device before it battery level goes to less than 25%.
Keep It Cool
Heat is one of the biggest enemies of battery that you must avoid to keep it in good condition for a long time. Some people believed that cheap price tablets go hotter quickly although it's not true. There are several reasons that might increase heat level. However, to save your smartphone from heating, you must avoid unofficial charger to recharge your device.
You can avoid quick charger because almost all fast charger causes extreme level heat. While charging your device in the car, you must ensure that it not set in the hot area of the car. Some experts also advise unplugging the device from the charger when charging finished.
Stop Location Sharing Option
Most of the apps such as maps and navigation apps use location sharing option like GPS. And GPS consume massive battery power. So you must turn off GPS or location sharing option while not using to keep your tablet battery healthy.
Disable Wi-Fi, Cellular Data, Bluetooth and NFC
Nowadays, most of the tablet comes with different connectivity options Wi-Fi, Cellular Data, Bluetooth, NFC, etc. To use the internet, you must turn on Wi-Fi or Cellular data connectivity option. But to save battery power, you must turn off data connectivity after using. Bluetooth and NFC also popular for sharing files and documents.
They also consume enormous battery power, so never forget to put out these services.
Utilize the Power of "Airplane Mode"
Have you ever test the Airplane mode to save your tablet battery power? If not, then try it now. It will help to save huge battery power. You can use the Airplane mode while sleeping or meeting instead of silent mode.
The only negative side of Airplane mode is, you won't receive any call or SMS, so beware about this before activating the Airplane mode.
Reduce Screen Brightness and Timeout
Higher screen brightness will consume higher battery power as well as it is also harmful to your eye health. So, you must reduce the screen brightness to a standard level that won't affect your eye health as well as save some battery energy.
Personally, I know some of my friends who use 60-90 seconds for screen timeout. That means they consume huge battery power because of just higher screen timeout. Make your screen timeout 20-30 seconds to save battery power.
Use a Black or Dark Wallpaper
There is no doubt that, a black or dark wallpaper consume low battery power than a brighter wallpaper. So try to use a very dark or black wallpaper.
Use the Built-in Power Saving Option
Most of the tablets with Android Operating System comes with built-in power saving option. You can also use this feature to save battery energy and keep it healthy.
Avoid Unauthorized/Unofficial or Low-Quality Charger
The unauthorized or low-quality charger may produce higher heat or take a long time to recharge the battery. So avoid these chargers and save your tablet battery life.
Also Read
Best Android tabs under Rs 4,000
Final Words
It is not important to use every trick at a time to save battery life, or all tricks might not work for everyone. Because it varies on several facts like tablet brands, operating system, battery capacity, type, etc. So try every trick and define which one works best for you and don't forget to let us know by commenting on which one works for you.