Check out Amazon Kindle Fire HD 6 vs HD 6 comparison along with comparison to Fire HDX, HDX 8.9 tablets.
Amazon has out Fire HD 6 and Fire HD 7 slates bringing the better battery life at an affordable pricing option. While the Fire HD 7 replaces the 2013 Kindle Fire HD tablet, the Fire HD 6 is a new 6″ inch slate with HD resolution. The 6 inch phablets comes under smartphone category but since the Fire HD 6 doesn't include SIM card slot, it has to be classified as a tablet.
Kindle Fire HD 6 vs HD 7 Comparison
All of these Amazon Kindle tablets mentioned here are powered with quad core processor.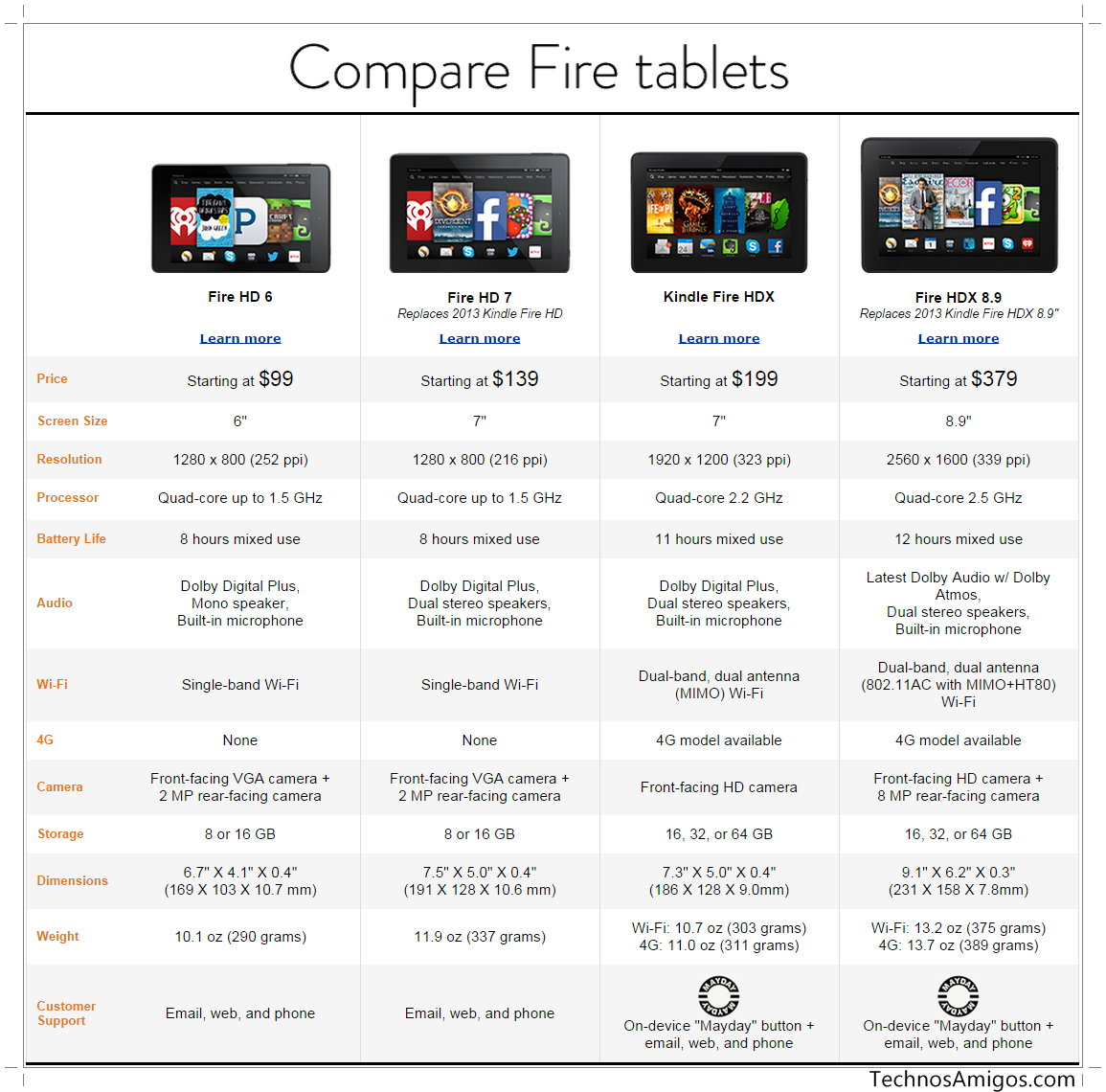 These new tablets from Amazon are available for pre-order and it will start shipping from October 2, 2014.
So which of these tablets do you own? Are you thinking of anything else in your mind?