Boost Mobiles USA, a subsidiary of Virigin Mobile has officially launched a new smartphone named as Kyocera Hydro REACH which is a water-resistant IPX5 and IP57 certified smartphone with decent design and specifications. In simple words it's an ideal entry level waterproof phone.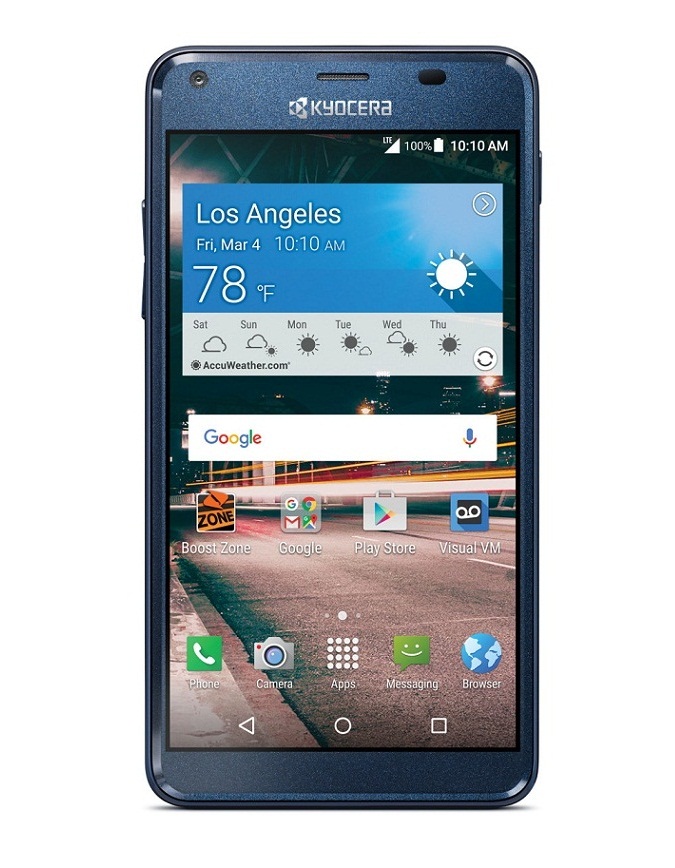 Kyocera Hydro REACH Specs
Specifications wise we have 5 inch 960 x 540 pixels display and it gets 2160 mAh battery. It runs on Android 5.1 Lollipop and no software update to Marshmallow will be delivered. It's powered with Qualcomm Snapdragon 210 clocked at 1.1 Ghz Quad core processor coupled with 1 GB RAM and 8 GB internal storage + there is a micro SD card slot support storage up to 64 GB.
You can buy it from Boost Mobile or Virgin Mobile at a price of $99.99. Check the link below to buy it directly.