Herein we list out eligible LG Android Kitkat 4.4 and 4.4.2 update phones along with schedule ETA & improvements.
It official that instead of updating the existing Android phones to 4.3 Jelly Bean then with Kitkat, LG Electronics is reportedly planning to jump straight into Android Kitkat with direct to 4.4.2 KOT49H firmware. So call as software update on most of the phones, the 4.4 Kitkat and 4.4.2 also know as Kitkat will be soon available on eligible LG Android phones.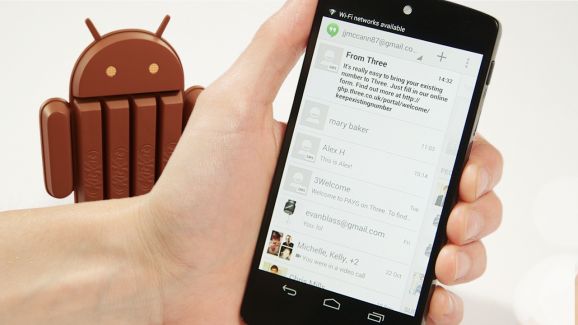 Here is the tabular list of LG Android 4.4 Kitkat update –
Phone Model

Update
Status
LG G Flex
Yes
Updated
LG GX F310L
Yes
Released in Korea,

Ongoing

LG Optimus G Pro Lite
Yes
Updated
LG Optimus G Pro Lite Dual
Yes
Updated
LG Optimus Vu III
Yes
Updated
LG GPad 8.3
Yes
Updated
LG G2
Yes
Updated
LG Optimus L9 II
Yes
Updated
LG Optimus GJ
Yes
Q2 2014
LG Optimus G Pro
Yes
Updated
LG Optimus Vu II
Yes
Q3 2014
LG Optimus F7
Yes
Q3 2014
LG Optimus F6
Yes
Q3 2014
LG Optimus F3
Yes
Q3 2014
LG Optimus Lucid 2
–
–
LG Optimus Enact
–
–
LG Optimus L5 II
–
–
LG GX Kitkat Update
LG GX F310L might be the first LG Android phone to get 4.4.2 Kitkat update and estimated time of arrival is said to be Q2, 2014. The update has rolled out in South Korea as reported by GSMInsider.
Please note that the update to the carriers variants of AT&T, T-Mobile, US Cellular, Verizon Wireless, Sprint in USA, Bell, Fidos and other carriers in Canada will be delayed by few weeks.