LG officially launched LG Watch Urbane as the successor to LG G Watch R with metal body and better specifications in mind priced at $349. So called as perfect smartwatch by LG, the first batch has been shipped to customers and if you have it on your wrist, then you should head over to Play Store and download the LG Call app.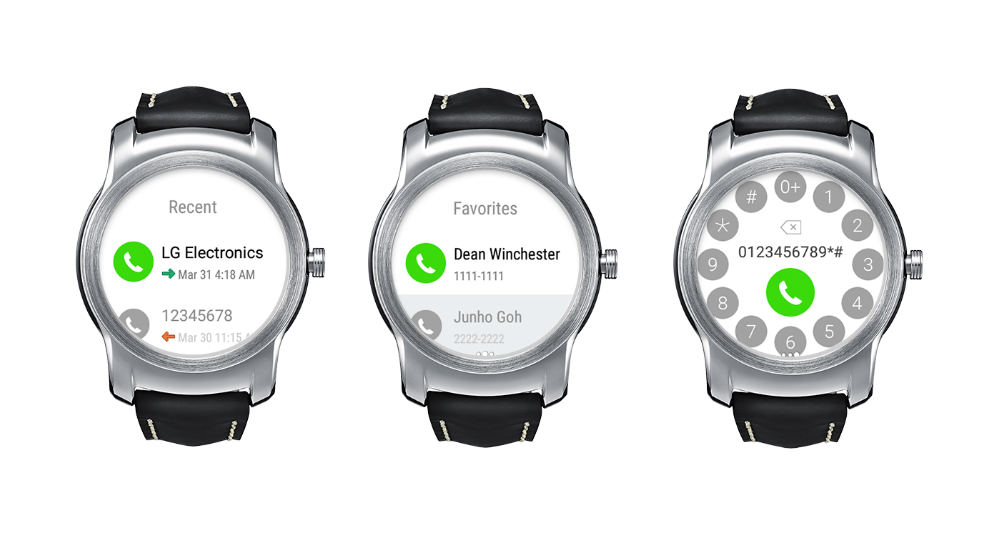 LG Call App for Watch Urbane
The LG Call app is the companion app for LG Watch Urbane allowing you to make calls. You can access contacts directly from the watch and place a call. If you want to dial a number other than the contacts, then there is dial pad too available. As of now this app is only compatible with LG Watch Urbane, but in future it might be rolled out to LG-made smartwatches.
To make calls you should first pair your LG Android Wear device via Bluetooth. Once the connection is identified, you can simply open the cap app or say 'Open Call' on your watch. It supports Android 4.3 and higher operating system. The recent version release of v3.4.3 fixes various bugs and introduces outgoing call animation time from 2 seconds to 3 seconds.
Download LG Call App from Play Store