LG D830, LS740, LG-D410, LG-D320 & LG-MS323 LG made mysterious handset running Android 4.4 Kitkat were spotted.
LG Electronics is certainly enjoying the Google partnership as its getting ready to unveil the next generation of latest Android powered smartphones. New devices purportedly named as D830 and LS740 are spotted online. Both LS 740 and D830 are powered with latest Android 4.4 Kitkat operating system out of box and we are too early to talk about these device display sizes and exact specifications.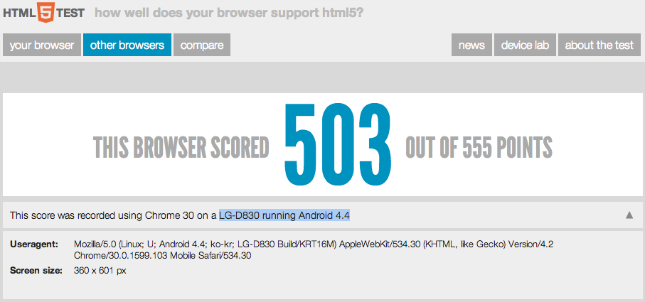 With Android Kitkat things have changed completely as Google promises to run low-end devices with even 512 MB RAM smoother and crisper and this should be applicable to upcoming budget handsets.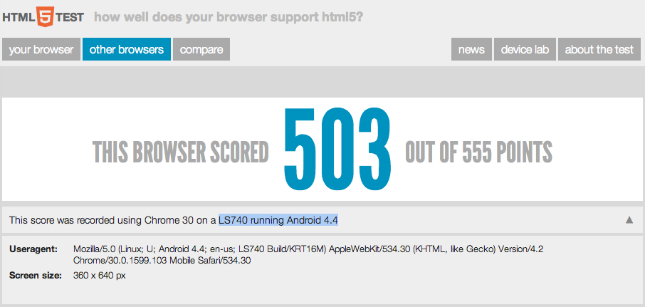 PhoneArena reports advent of new LG made Android handsets spotted passing through HTML5 test running atleast 4.4 Kitkat. This include LG-D830, LS740, LG-D410, LG-D320 & LG-MS323.
LG LS740 looks to be smartphone made especially for Sprint United States and it was spotted via Bluetooth SIG dated December 12 with 4G LTE compatibility. Tracking the earlier records, LS720 is Sprint made LG F3 phone and as MWC 2013 arriving, it's time for refreshing LG F-Series handsets, maybe F II.
Via: PhoneArena