The Mobile World Congress 2013 is set to open from February 25 and we are just few days away for one of the biggest mobile event of the year. LG Electronics has fastened up the things about their MWC plans. More action about LG at MWC can be followed with tag - LG MWC 2013.
LG Windows 8 Phone
After teasing invites for LG event to come up with new F-series phones at MWC, yesterday we have confirmed reports that second biggest Korean giant will also launch L3, L5, L7 successor, named as L3 II, L5 II and L7 II in Barcelona itself. Now earlier today we have received tip that LG is all set to come out with first Windows Phone 8 device.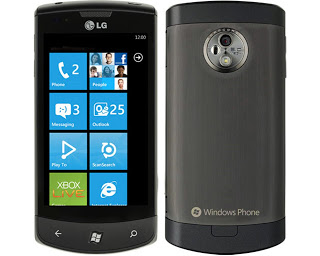 Yes, that's a confirmed news, that LG is set to join the Windows Phone 8 party after all the major smartphone giant have their Windows Phone 8 powered devices. WP 8 phones might not be a great success but it's certainly among the top 5 OS adopted worldwide. Although Samsung is the smartphone worldwide giant, it has ATIV S a Windows Phone 8 powered device.
For more updated information please follow up on Twitter, like out Facebook Fan Page and add us to your circle at Google+ so that you can't miss out any information on new device launches and MWC 2013 updates.