Check the expected LG G Flex Android Kitkat update (4.4 and 4.4.2 schedule, expected dates for OTA).
LG G Flex, the world's first curved phone has made it to through official announcement via T-Mobile, AT&T in United States. The phone comes with 6" Curve P-OLED display and comes with 13 mega pixel camera along with front facing 2.1 mega pixel camera. It's supplied with Android 4.2.2 Kitkat software version out of box. This phone announcement comes after the launch of Android 4.4 Kitkat and we discuss here the expected availability of Kitkat firmware for LG G Flex.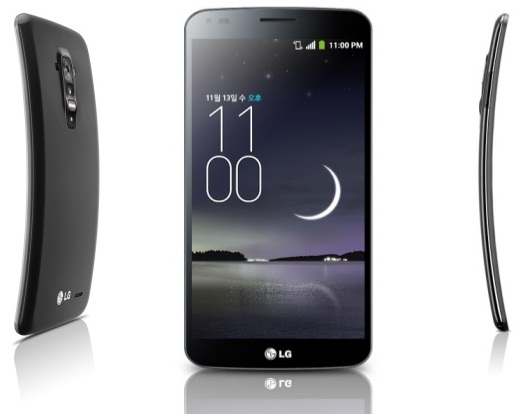 LG G Flex phone available in several counties with model number as D955 for Germany, D958 for Hong Kong & Asia, D959 for T-Mobile USA, D950 for AT&T, LS995 for Sprint and G Flex F340 for Korea.
The unlocked version of LG G Flex (international version) will be the first to get through the 4.4 Kitkat update either via official update and then followed with G Flex F340 for Korea. And then this update roll out will be followed for carrier locked version of AT&T and T-Mobile. It's certain that LG G Flex will skip 4.3 Jelly Bean update in favor of 4.4.2 Kitkat. For remaining LG Android phones, check out LG Android Kitkat update schedule.
We will let you know once this update is available or near.