If you talk about best smartphone available right now, I would say go for LG G3. LG Electronics is now working on a new flagship device and it might not be LG G4 but it will be a variant of LG G3, to be named as LG G3 Prime. The device has been officially Bluetooth SIG certified recently and it will be landing in South Korea, the LG's homeland.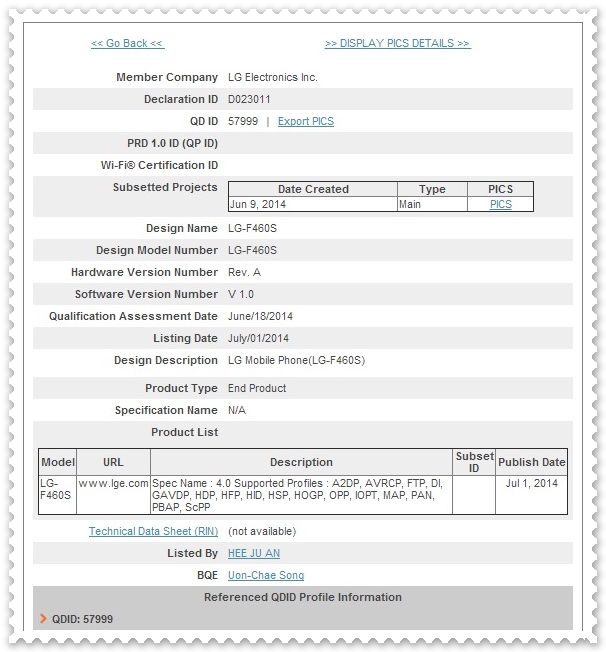 LG G3 Prime F460S
The G3 successor will be powered with Qualcomm Snapdragon 805 processor than 801 found on original handset. The device will be out with model number as F460S, interestingly F460L was leaked before. If it has any connection to South Korea, then suffix L will mean LG U+ variant while, S stands for SK Telecom device. So it's sure that LG G3 Prime will be sold only in South Korea at first. Locally it will be competing with Galaxy S5 LTE-A.
We believe that it will not be launched in any part of the world except South Korea. But if it does, then we will be the first to let you know about it.
Source | Via