Google officially announces LG GPad 8.3 & Xperia Z Ultra Google Play Edition for sale in UK, US & Japan.
After Samsung Galaxy S4 and HTC One been added to Google Play Edition devices, Google adds two more to the list with LG G Pad 8.3 and Sony Xperia Z Ultra to the Google Play Edition of devices. Both of these devices are right now sold on Play Store in United States, UK, Japan and expected to reach countries in coming weeks.
Advertisements
LG G Pad 8.3 Google Play Edition
We know that LG made V510, popularly rumored to be Nexus 8 tablet has been leaked two days and as a surprise, Google adds GPad 8.3 to the Google Play Edition devices. The specifications of LG GPad 8.3 Google edition are quite similar to Asus Nexus 7 tablet sporting with 8.3 inch 1920 x 1200 pixels display and power of quad core with Qualcomm Snapdragon 600 SoC. Interestingly, G Pad 8.3 will come out with Android 4.4 Kitkat out of box and priced at $349.99.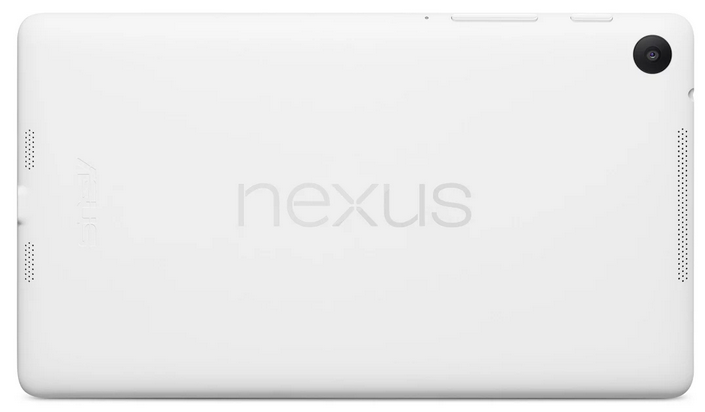 LG GPad 8.3 GE Edition specs are –
Advertisements
8.3-inch 1920×1200 pixel display,
1.7Ghz quad-core Snapdragon 600 SoC,
Adreno 320 GPU,
2 GB of RAM,
5 MP rear camera and 1.3 MP front camera
16 GB internal storage with microSD slot
4,600mAh battery
Android 4.4 KitKat
Sony Xperia Z Ultra Google Play Edition
Sony Xperia Z Ultra becomes the second Sony handset to get Google Play Edition, happens to announce today at $649.99. The device will be unlocked and can be used with every network in any country.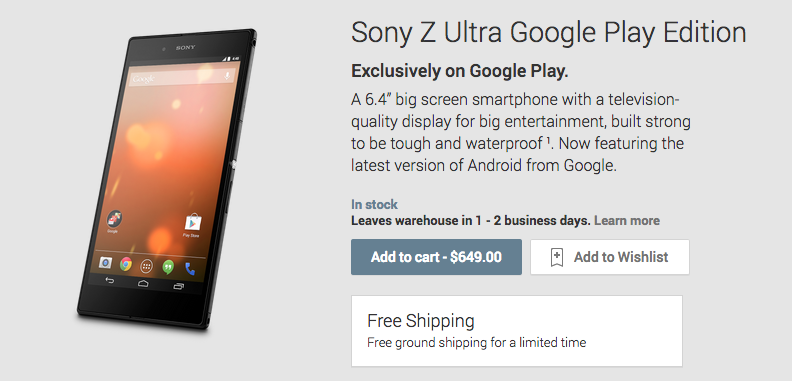 Via: Google Play (2) (3)