LG L24 Isai Successor of :G L22 Isai for KDDI Japan. Check LG L24 Isai release dates, specs and features.
Japan based KDDI network is gearing up for Summer 2014 line of products which will be announced in the month of May 1. The date 1st May is just rumored as we happen to hear leak press image of LG L24 Isai, a smartphone set to be part of KDDI Summer 2014 products.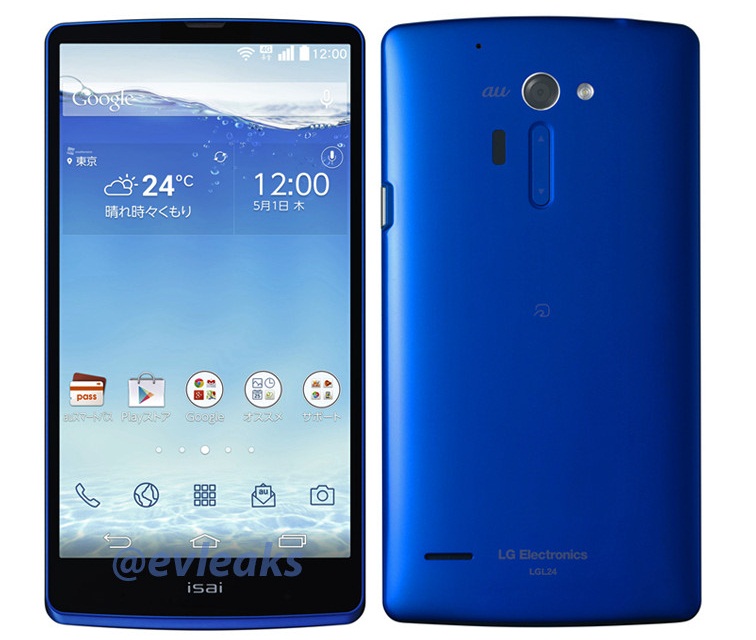 LG L24 Isai : Specs, Features
L24 Isai is primarily the successor of L22 Isai smartphone launched last year. L24 is made by LG Electronics and it's now shown up with a press image by eVleaks set for launch on May 1, 2014. The smartphone will be equipped with 5.5 inch display or even more with Android 4.4 Kitkat operating system out of box. It will be bearing a thin bezel with 4G LTE support.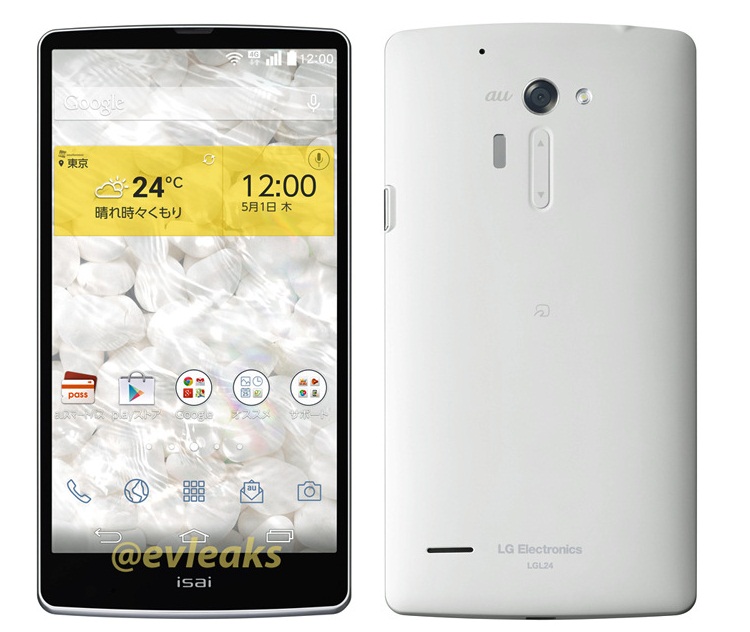 We will have more news and information about it when we it's launched.