AT&T LG Optimus G Pro is seeding Value Pack update bringing features like Smart Video, dual camera & pause and resume recording.
While LG Electronics have enjoyed success in South Korea with Optimus G Pro achieving half a million sales record within 40 days, the launch in other parts of the world except USA still remain a mystery. Everyone is looking for answers from LG, when Optimus G Pro the perfect Galaxy Note competitor will be up and available. LG hasn't commented on it instead they have come with a video which shows what the next features is in upcoming update to Optimus G Pro and these are now available for customers who bought it via AT&T in United States.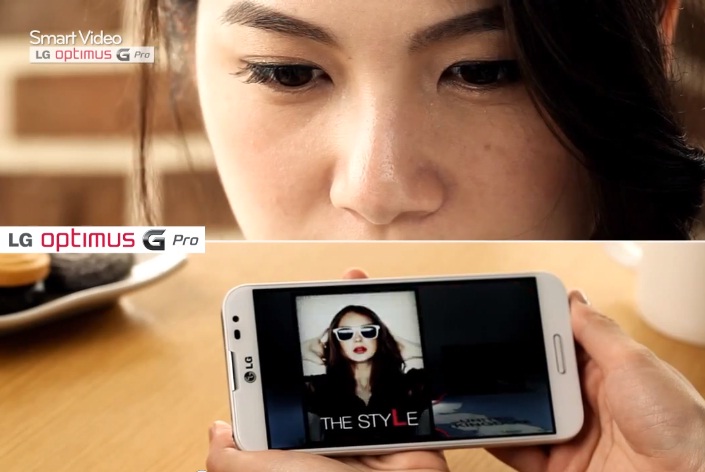 LG Mobile has posted a video showing features included in the value pack update and LG says that this will be the first device to receive the cutting edge eye recognition feature. It looks like it's a copy of what Samsung has done with Value Pack update and even this update by LG is known to be Value Pack update. There is no date has been listed for this value pack upgrade but the video clear demonstrate things like –
Smart Video: Smart video users the eye tracking technology on when to stop the video playback and when to resume when you are watching or not watching.
Optimus G Pro Dual Camera: The dual camera feature of Optimus G Pro value pack update captures photographs of both the subject of shooter.
Few Comparison - LG Optimus G Pro vs Oppo Find 5 || LG Optimus G Pro vs Samsung Galaxy Note II
Soon LG will release out this value pack update to LG Optimus G Pro phone. Check Optimus G Pro international availability. Watch the video here to see what features you can see on your Optimus G Pro with value pack update -

Via: LG YouTube